Safedem secures succession with employee ownership deal
---

---
Dundee demolition contractor Safedem has moved to secure the firm's future by becoming an employee-owned business.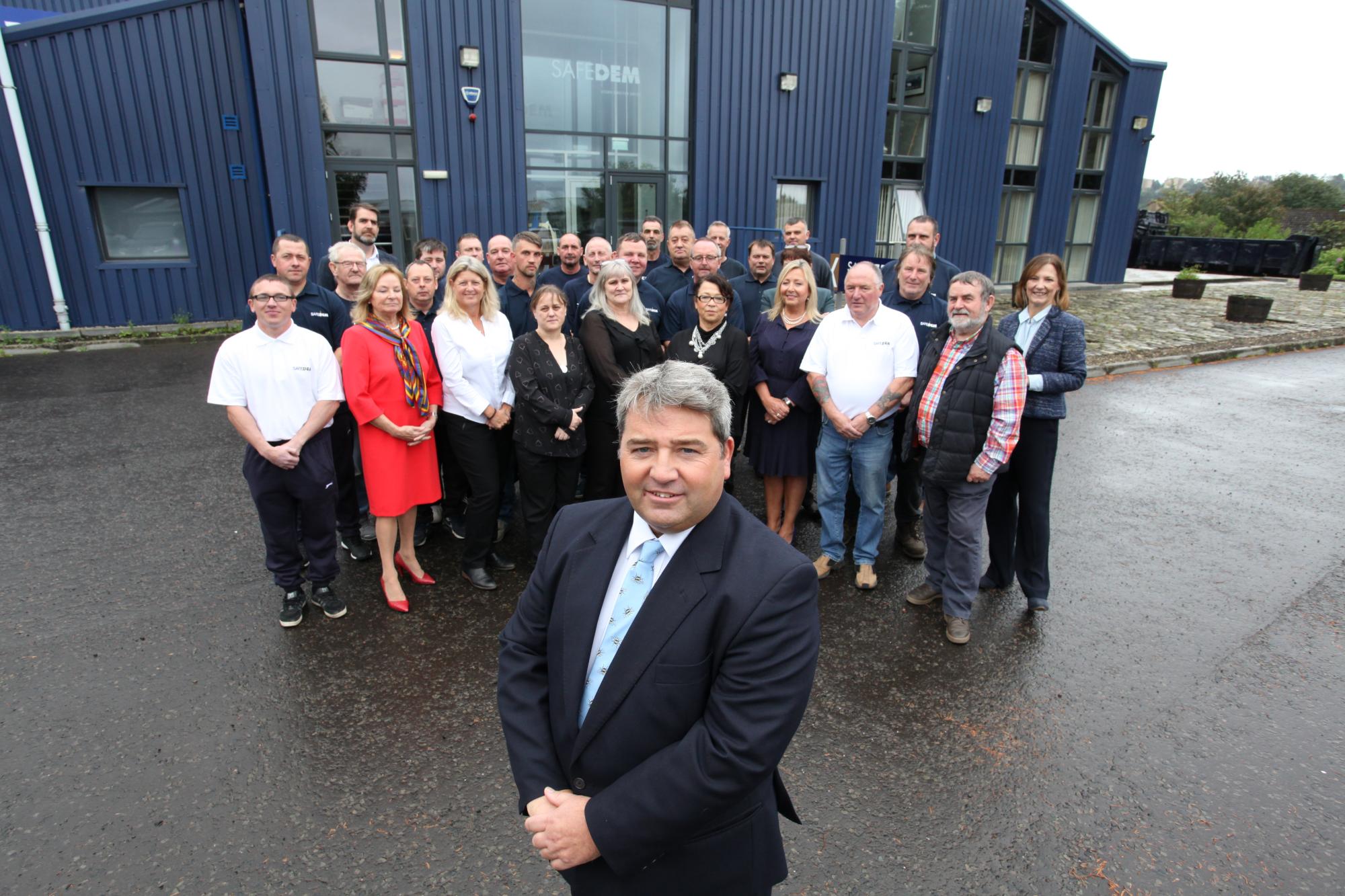 Ownership of the company will pass to the 36-strong workforce with immediate effect in a move the firm said rewards the long-serving team who have helped build the business.
William Sinclair, a former president of the National Federation of Demolition Contractors and of the European Demolition Association, will remain in post as managing director.
Mr Sinclair said he designed this change in ownership structure to recognise and reward the contribution of the talented Safedem team, many of whom have been with the company for 20 years or more.
He added: "Truly successful businesses stand the test of time with careful succession planning and strategic thinking. I have always recognised the contribution of all the Safedem Team towards the success of the business. The move to employee ownership will allow the business to develop and plan for the future and is due recognition of Safedem's excellent employees."
Founded in 1974, Safedem has been responsible for carrying out some of the largest, most complex and high-profile demolition contracts ever undertaken in Scotland. These include large scale regeneration projects such as Anderston in Glasgow and Ardler in Dundee and numerous complex explosive demolition projects across the country.
Sinclair insists that clients will see very little change in the day-to-day running of the company, with its commitment to training, health and safety, and the environment that has seen Safedem win numerous industry awards.
"All of these awards have been down to the hard work of the entire Safedem team", Mr Sinclair said. "The move to employee ownership recognises that contribution and is a fitting reward for their loyalty and dedication."