Saltire launches civil engineering awards
---

---
The search is on for Scotland's top engineering and construction projects with the launch of the prestigious Saltire Civil Engineering Awards for 2019.
The Saltire Awards celebrate outstanding civil engineering achievement, innovation and ingenuity in Scotland and in recent years, have grown into the highest honour for civil engineering excellent in the built environment.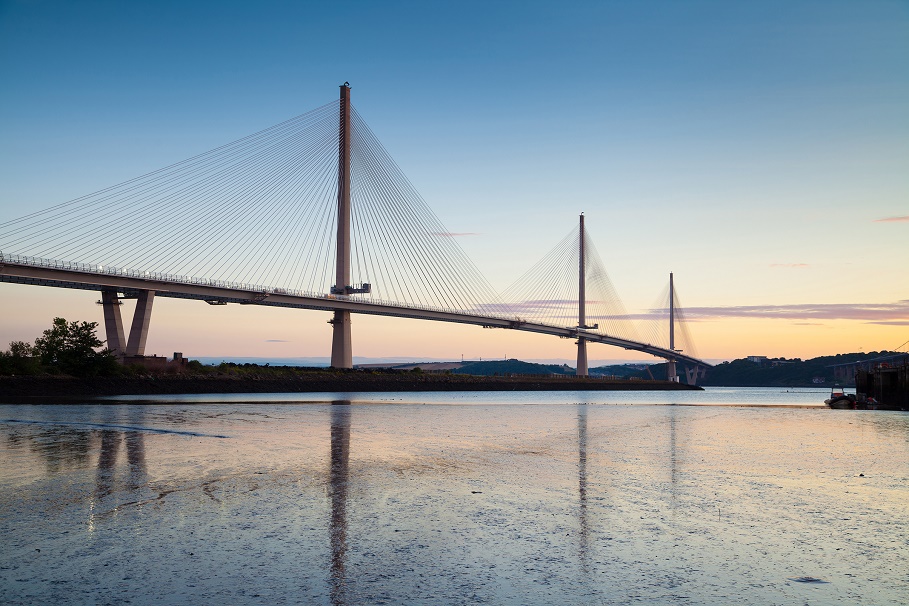 Previous winners have included the Forth Replacement Crossing, the Beauly-Denny Power Line and the Falkirk Wheel.
The 2019 Awards have been refreshed so that each category is of equal merit and to better recognise smaller but just as important civil engineering projects that have transformed local communities. Projects with an outturn value of under £1 million will be recognised separately to large projects and for the first time, more than one award may be made within each category.
Construction and built environment professionals are invited to nominate Scottish and international projects designed in Scotland and completed in 2018/2019 by 4pm on Friday 31st May, 2019.
Convenor of the awards judging panel, Ainslie McLaughlin, said: "The Saltire Civil Engineering Awards provide a unique opportunity to recognise Scottish civil engineering at its best and celebrate the outstanding achievements of the profession. The refreshed format for 2019 represents an exciting change and we hope it will encourage more small projects to enter. I'm delighted that the Awards have grown into the highest honour for engineering excellence in Scotland. The panel are really looking forward to receiving this year's entries and to celebrating the industry's success in style at the ceremony in September."
CECA Scotland chief executive, Grahame Barn, added: "The 2019 Awards have been refreshed to deliver better recognition for smaller civil engineering projects that have transformed local communities and following feedback from last year's ceremony, the Awards event itself will have a new exciting format. I'm really looking forward to celebrating the success of the project teams shaping Scotland's infrastructure."
As well as celebrating technical achievement, the Awards aim to increase public awareness of the vital contribution civil engineering and infrastructure makes to Scotland's economy and to people's everyday life's.
Entries will be considered by an expert industry panel with categories including the Greatest Contribution to Scotland, Best Infrastructure Project, Innovation, Building, Engineered in Scotland (recognising projects designed in Scotland but constructed overseas), Sustainability and Resilience and Community.
Projects in each category should demonstrate innovation, creativity and social value whilst embedding a safety and sustainability culture. Shortlisted projects must be able to clearly demonstrate their positive impact on the communities they serve and should demonstrate how civil engineering has contributed to a more sustainable environment and improved physical and social wellbeing.
One project will be nominated to go forward for ICE's prestigious People's Choice Award for the public's favourite civil engineering project of the year.
In a change to the traditional evening format, industry leaders from government, industry and academia will join an audience of 200 senior figures from Scotland's construction and built environment industries at a lunchtime celebration and awards ceremony in late September.