Scottish Borders Council outlines capital investment plans in 2021/22 budget
---

---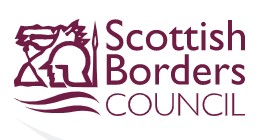 Scottish Borders Council has launched its budget plans for 2021/22, with a continued commitment to protecting and investing in frontline services.
Over £74 million for roads and transport infrastructure in the ten-year Capital Plan, a further £44m in the five-year revenue plan and £180m for new and improved schools over the next ten years is proposed.
In addition to this, over £1m will be dedicated to expanding the early years programme across the region, resulting in the creation of a further 34 full-time roles designed to support younger generations starting off in education.
A further £28m is also set aside for the continued digital transformation of the council and its services, to improve access for all Borderers and to establish the Borders as a Smart Rural Region. This recognises the changing way customers are interacting with the council, particularly since the first lockdown in March last year.
Over £3m has been earmarked towards the council's response and recovery to the COVID-19 pandemic, helping support communities and businesses throughout the remainder of and following the pandemic. An additional £500k 'Build Back a Better Borders' fund will be used to revitalise local communities and organisations as they emerge from COVID-19.
Councillor Shona Haslam, council leader, said: "Given the unprecedented and entirely unexpected financial impact of COVID-19 on the council's finances, and the Scottish Borders generally, I am delighted that this Administration is able to put forward a budget plan which shows remarkable stability and provides specific funding to help our communities recover.
"Vital investment is being directed towards our continued efforts to ensure digital developments are benefiting our communities, students and staff. This further support will allow for improved communication between the council and its residents and help us build upon our growing reputation for harnessing modern technologies across our areas of work."
As agreed at the end of February, Council Tax for 2021/22 will be frozen at the same level as 2020/21.
Councillor Mark Rowley, executive member for economic regeneration and finance, added: "At such a difficult financial time for households across region, the decision to freeze council tax which will provide some stability for residents' budgets. Importantly, this freeze will not negatively impact on the funds available for council services across the next year.
"Once again, we are putting forward budget proposals which set out significant investment across a range of areas. This includes supporting and revitalising recovery our local communities who have been impacted by the coronavirus pandemic whilst also investing in our front-line services."
A £250k fund will be dedicated to create five new jobs to support the enablement of local communities. This will increase the council's capacity to develop skills amongst individuals and groups in order for local communities to provide and manage resources and services to meet public need.
As part of the Administration's commitment to tackling the climate change emergency, over £11m is available for energy efficiency works over the next ten years. Delivery of a £91m Flood Protection Scheme in Hawick and investing a further £3.8m for flood and coastal protection across the region will also be prioritised.
Newcastelton has endured a series of devastating flooding events in recent times and £10k has been allocated to fund swift community engagement which will then inform feasibility studies into the best options for flood protection.
The creation of two new full-time posts covering sustainability and food growing will help devise and deliver community-based strategies in response to the climate emergency and drive forward the council's vision for a greener future.
Councillor Sandy Aitchison, depute leader and executive member for sustainable development, said: "The administration has considered carefully the views of the public and have used these to inform our development of this budget.
"Our plans clearly recognise the importance of the climate emergency and our role in developing sustainable, energy efficient solutions for modern day life.
"By tackling key issues such as promoting the move towards cleaner vehicles, developing a Food Growing Strategy and investing in a more energy efficient infrastructure we will be able to place an increased focus on how our communities can become more sustainable in the longer term."
Administration budget plan highlights include:
Overall £314.6m revenue budget for 2021/22 and £580m ten-year capital plan
£190m for new and improved education facilities, including a new primary school and Early Years facility in Eyemouth, a new Earlston Primary School and new secondary schools for Galashiels, Hawick and Peebles
£28m for digital transformation programmes, delivering new and improved digital services, including 24/7 access, improved functionality for customers to report issues and streamlining back office functions to save administration time and costs, freeing up investment for other areas
Minimal staffing impact, with vast majority of post reductions managed through natural turnover and vacancies
£73.8m investment into roads and transport infrastructure over the next 10 years, recognising this is a priority area for Borderers
All savings for 2021/22 as outlined in the 2020/21 approved Administration budget plan
£23m for the provision of two new care home facilities in Galashiels and Hawick
A £91m Flood Protection Scheme in Hawick
Over £3m dedicated towards the council's COVID-19 response and recovery operation.