Scottish Government approves Full Business Case for Skye and Aviemore community hospitals
---

---
The final stage of the process for building two new community hospitals on Skye and in Aviemore has been reached with the Scottish Government's Capital Investment Group approving the joint Full Business Case submitted by NHS Highland.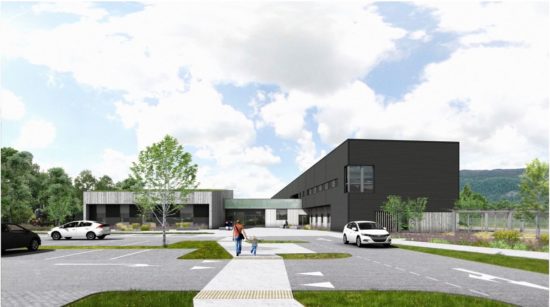 The news means hub North Scotland can now begin the construction phase for the £30.5 million project this summer on both sites with main contractor Balfour Beatty.
The joint-development will see a 24-bed Skye, Lochalsh and South West Ross community hospital along with in-patient and X-Ray services at Broadford. There will also be a 24-bed Badenoch & Strathspey community hospital, an urgent care facility, GP practice, in-patient services and a Scottish Ambulance Service base at Aviemore.
The announcement came during a visit to Skye and Lochalsh yesterday by health secretary Jeane Freeman.

Michael Padzinski, chief executive of hub North Scotland, said: "We are delighted to see the final stage of this process has been approved by Scottish Government for NHS Highland's submission of the Full Business Case.
"That now opens the way for construction to begin this summer on the two new community hospitals on Skye and in Aviemore. We are looking forward to working with our partners to deliver two fantastic health facilities for those communities along with creating opportunities during construction for apprenticeships, local jobs and contracts for small and medium businesses."
NHS Highland's chief executive, Iain Stewart, added: "This investment represents a major step forward for NHS services in both Skye and Badenoch & Strathspey. We are delighted to be able to turn this vision into reality and I would like to recognise the huge contribution made by local communities, staff and partner agencies in reaching this stage."
Both hospitals are due for completion in Spring 2021.