Scottish Government minded to approve Torry waterfront homes
---

---
Plans to deliver 258 homes on the banks of the River Dee in Torry looked set to be approved by the Scottish Government despite the application being unanimously rejected by councillors.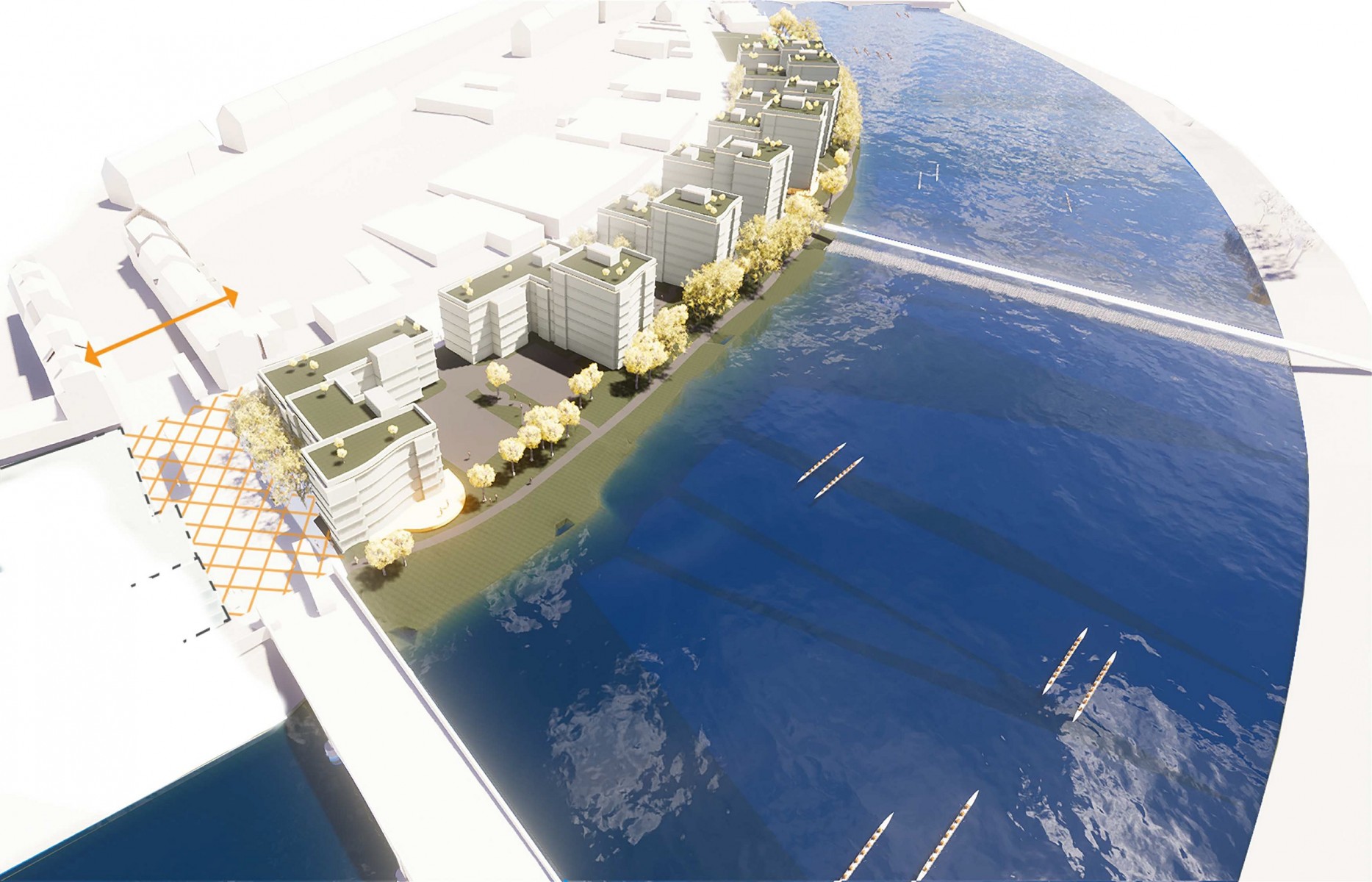 Aberdeen Harbour Board applied for planning permission back in March 2018 to build eight tower blocks between four and seven storeys tall on the south side of the river near the Queen Elizabeth Bridge on South Esplanade West.
The NORR-designed plans also included the creation of a 503sq m ground-floor retail unit and a central public square between the middle blocks with 110 parking spaces and 258 cycle spaces.
Planning officers had recommended that councillors back the project on the basis developers agree to deliver affordable housing, community facilities, sports and recreation, open space and healthcare, however, the proposal was rejected on the grounds that its vision was "too dull".
Aberdeen City Council said the harbour board's proposals did not show enough ambition and that one of the city's most recognisable communities deserved better.
Planning convener Marie Boulton said at the time: "I would like to see more ambition here. I think that this is frankly a bit dull. This is the gateway to Torry and I think the residents there and the development deserve a really iconic building."
An appeal was then lodged to the Scottish Government, with government reporter Elspeth Cook now indicating that she's minded to overturn the council decision.
Ms Cook wrote: "I find the appeal site is a suitable candidate for a low car development and specified parking rates can be lowered.
"On that basis I find the proposed residential development would comply with the terms of the strategic development plan, the policies of the local development plan and the relevant supporting guidance."
The approval would pave the way for planning permission in principle to be granted for the redevelopment.
A spokesman for Aberdeen Harbour Board said: "We are aware of the recommendation from the Scottish Government and, with our partners, we are looking to working together to develop much-needed housing and regenerate the riverside location."