SELECT president Kevin Griffin recognised at fire and safety ceremony
---

---
SELECT president Kevin Griffin was this year's recipient of an award which recognises individuals who demonstrate enthusiasm and selfless concern for the fire and emergency systems industry.
The Ian Marsh Award was presented on behalf of the Fire and Security Association at IFSEC's 'Security and Fire Excellence Awards' held on November 21.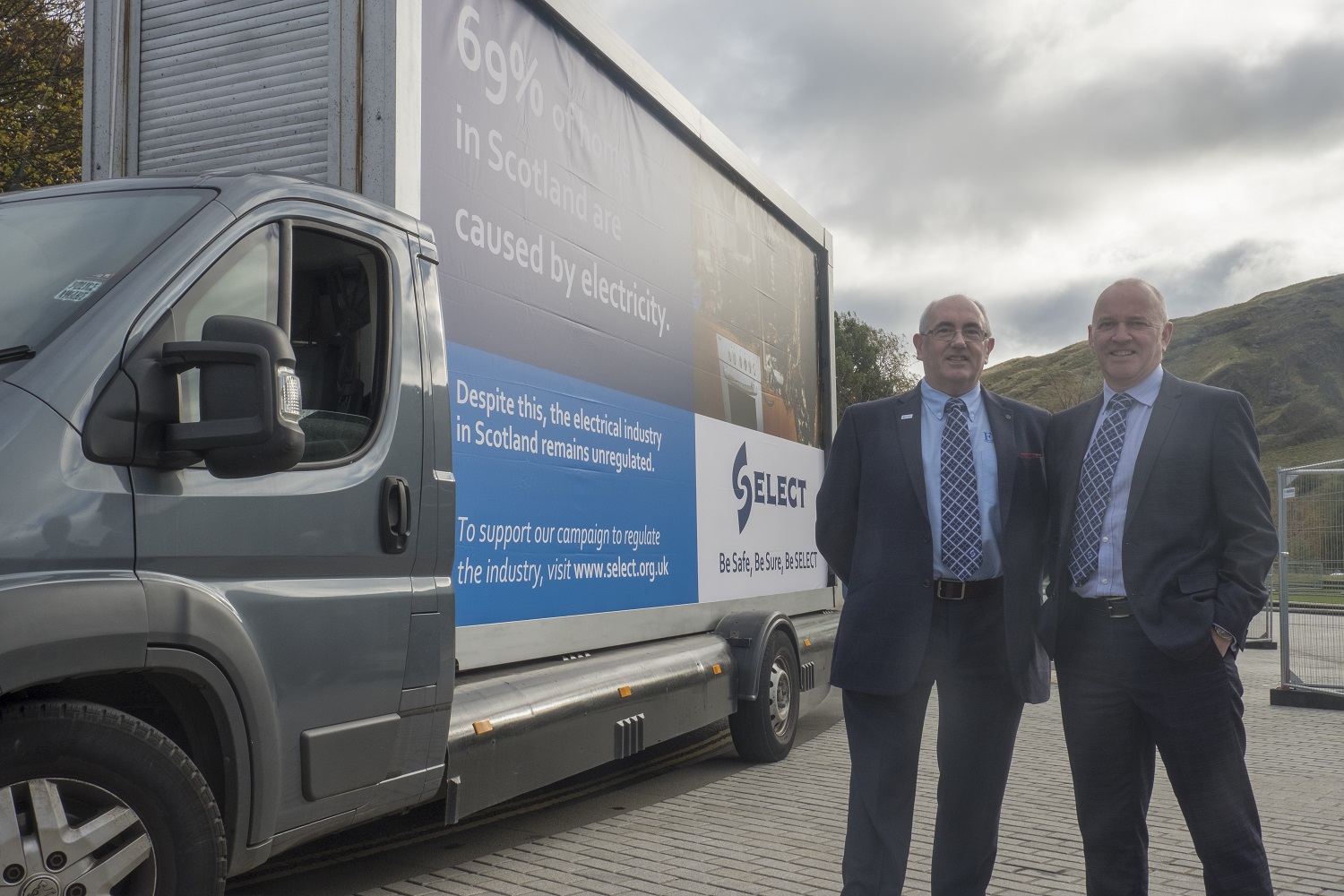 Kevin's long involvement in the crucial fire and safety side of the electrical profession was highlighted in front of nearly 1000 of the industry's foremost practitioners at the prestigious event.
Kevin runs Logic Systems Fire & Security in East Kilbride, a company which has specialised in providing life safety and security solutions from its Lanarkshire base for the past 25 years. It employs four people.
He has been chairman of the Lanarkshire branch of SELECT on a number of occasions and has been closely involved with the work of the Fire & Security Association, for a number of years.
Kevin said: "I am humbled and extremely gratified to receive this unexpected recognition, especially from fellow professionals who have also dedicated their efforts to keeping people safe in the workplace and at home.
"Safety is at the heart of everything we do in the electrical sector and I would wish to share this award not only with the people in my own firm but also in SELECT, which continues to do invaluable work in this field."
Alan Wilson, acting managing director at SELECT, said: "This is a particularly well-deserved award to our President, who has been active in SELECT for many years and has diligently carried out a series of roles, including branch chairmanships.
"His work in the realm of fire and security systems has always been of a great standard and to have it recognised at an event of this calibre is an honour indeed."