Shepherd promotes former graduate surveyors to office management roles
---

---
Shepherd Chartered Surveyors has promoted two residential surveyors who rose through the ranks of its graduate recruitment programme to office management roles.
Luke Doyle takes over the management of the firm's Kilmarnock branch while Michael McDade assumes the same position in its Greenock office.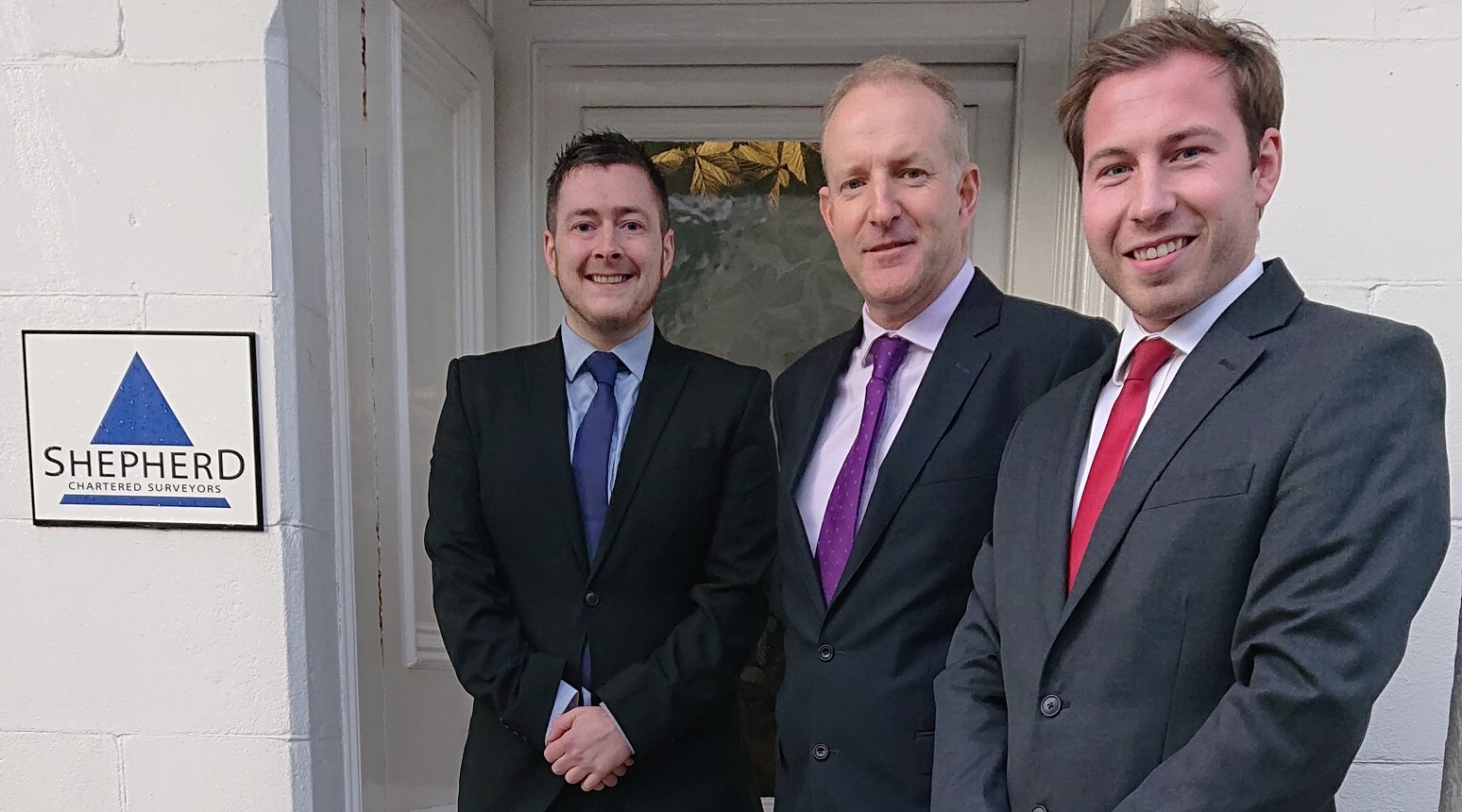 Doyle is a Liverpudlian who moved to Crosshouse near Kilmarnock at the age of seven. He joined the firm as a part-time trainee in 2012 while finishing university. Having graduated from Glasgow Caledonian University with an Honours degree in Building Surveying, Doyle joined Shepherd full-time in 2014, becoming a fully qualified RICS Chartered Surveyor in 2016.
Born in Greenock, McDade completed an undergraduate in History and Politics in 2014 prior to completing a postgraduate course in City Planning and Real Estate Development at Glasgow University. He joined Shepherd in 2015 as a Graduate Surveyor and became a fully qualified RICS Chartered Surveyor in 2017.
Graeme Stewart, managing partner for both the Greenock and Kilmarnock offices, said: "Both Luke and Michael came through our graduate recruitment programme and their promotions to office managers is a testament both to the efficacy of our in-house training and recruitment system and to the personal and professional qualities they bring to the firm and their clients.
"The management of the firm is particularly pleased that the considerable investment made in recent years in our graduate training programme has resulted in two young professionals running offices in their home towns."