South Lanarkshire set for £100m housing investment over next year
---

---
More than £100 million is to be spent improving housing across South Lanarkshire in the next financial year.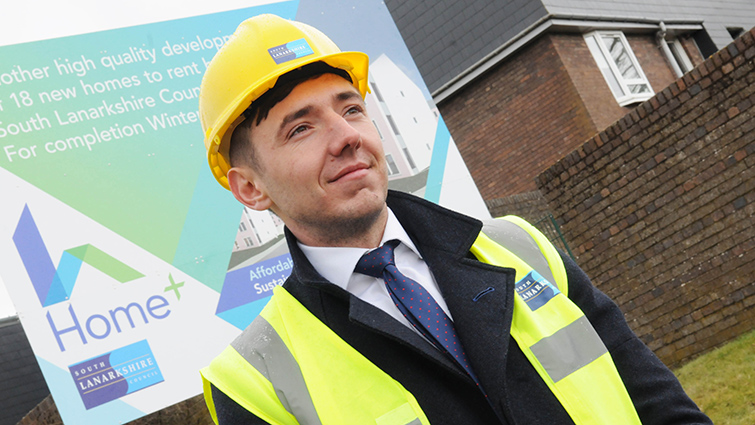 The huge investment will see 504 new homes being built as part of the council's commitment to deliver 1,000 new homes. More than 500 new homes have already been delivered, with families moving into new accommodation across East Kilbride, Rutherglen, Uddingston, Hamilton, Blantyre, Carluke and Lanark.
Around £73m will be invested in the new housing stock, with £7m being spent on upgrading heating systems, £3m on improving insulation and £1m installing new kitchens and bathrooms.
The remainder of the £100m investment will be spent on improving the outside of homes, environmental improvements and miscellaneous projects like door and window replacements.
Chair of South Lanarkshire Council housing and technical resources committee, Councillor Josh Wilson, said: "This will be the biggest investment in affordable housing in this area in modern times.
"It will transform our communities and people's lives for the better.
"Not only will it provide additional housing for families, but also a range of innovations included to support people to live independently, whatever their needs."
Councillor Wilson explains the impact the investment will have on housing across South Lanarkshire
The council's plans for 2020, like many construction projects across the world, were of course impacted by the global pandemic.
But Councillor Wilson added: "In South Lanarkshire we are back, building once again - and bursting with a desire to deliver more homes than ever in the coming months and years.
"Every property will meet the highest building standards, with quality insulation and energy-efficient boilers and glazing – which is good for the planet and helps our tenants beat fuel poverty too."
The Housing Revenue and Capital Budget, agreed at a meeting this week of the council's housing and technical resources committee, will also provide significant investment in existing council homes. It will be presented at the full Council meeting later this month for formal approval.
Councillor Wilson said: "Building those homes is a big part of our plans. But through our wider capital investment programme, we will do more - much more.
"All these investments will make South Lanarkshire a better place to live. Not just for the tenants who live in these homes or move into them.
"But a better place, too, for the communities they join - helping those communities thrive, with neighbours who can take a genuine pride in their homes and making sure South Lanarkshire is a great place to live."