Star student lands dream job with GRAHAM
---

---
New graduate Eimear McLaughlin is celebrating being offered a full-time job with GRAHAM after the company supported her with summer placements and part-time work throughout her degree.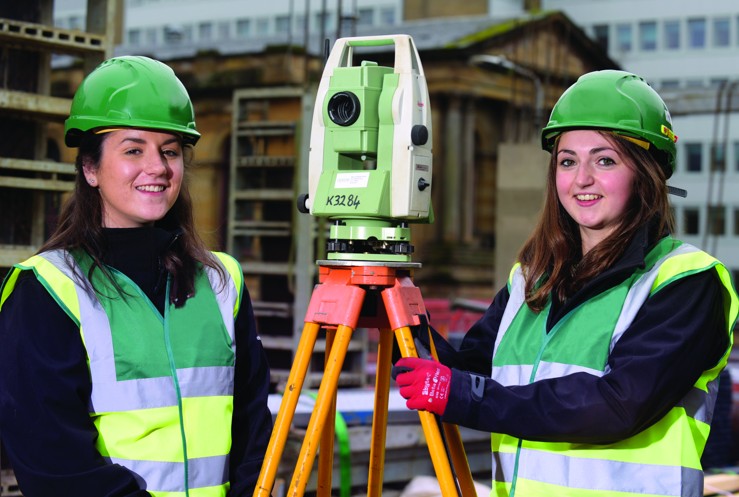 Eimear, 22, from Renfrew, graduated with a first-class honours degree in Construction Management from Edinburgh Napier University.
While studying, Eimear undertook three work placements with GRAHAM, and later went on to work two days a week at the company during her final year at university.
Eimear now works full time with GRAHAM as an assistant quantity surveyor in its commercial team and is currently working on projects for NHS Lanarkshire.
GRAHAM supported 22 students with placements and part-time work during degrees during the last year.
As a member of the '5% Club', the construction company is committed to ensuring 5% of its workforce is comprised of young people on structured learning schemes over the next five years.
Eimear said: "I am so pleased to be working permanently with GRAHAM after building a really good relationship with the company over the course of my degree.
"During my first placement, I pursued Building Management but realised that Construction Management was the area I wanted to work in. Having the opportunity to gain work experience and from that decide the career areas I want to pursue was invaluable.
"As a woman in the construction industry, I'm aware of the importance of ensuring female students are informed of all the opportunities available to them in the many different facets of the construction industry."
Debbie Rutherford, community benefit advisor at GRAHAM, said: "We are proud to support exceptional students like Eimear, and give them the opportunity to develop their skills and experience on our sites.
"Encouraging and nurturing young female talent in the construction industry is a key aim at GRAHAM, and we are committed to supporting many young people through their education and beyond."