Subcontractor notches up three decades with Bellway
---

---
Paul Cruickshanks of Cruickshanks and McGrath Tiling is celebrating an impressive 30 years as a subcontractor with Bellway Homes Limited (Scotland West).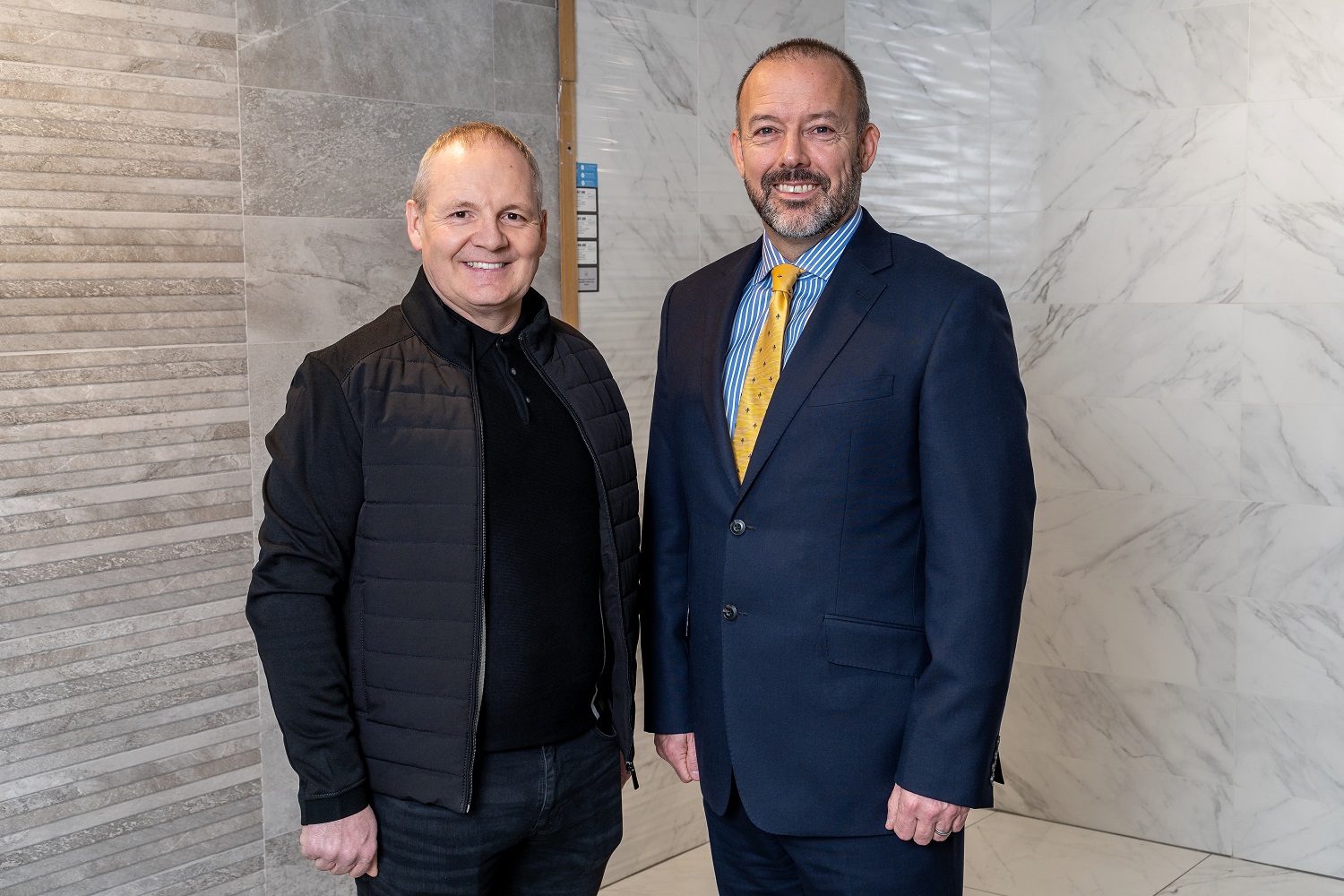 The Uddingston man was presented with a gift by regional director Fraser Conn this week to mark the occasion and to thank him for all his hard work.
Paul first started working for the housebuilder as a fresh-faced 23-year-old in 1989, little knowing that a contract to refurbish a home in Barlanark would lead to a 30-year long relationship.
He said: "I was a self-employed tiler working for another big contractor when I was asked to go to the Bellway site and they must have liked what I did as they asked me to work on some other developments for them.
"It just snowballed from there and we are currently working on seven Bellway sites, so there is always lots to do. One of the reasons I have enjoyed working with Bellway so much is that they care a lot about the quality of their product and their homes are great, so well finished, they represent real value for money. Not every housebuilder puts the same amount of effort in and it really shows."
Over the years, Paul has grown his business from a one-man operation into a successful company employing seven people including his son Kieren (25).
He said: "As Bellway's business has expanded so has mine and it has been great to have them as a client, particularly during the recession when a lot of other builders downed tools and stopped building homes.
"Bellway never did that and it meant that I was able to keep my business going too. I am delighted that my son has followed me into the business, it's a great career and you are virtually guaranteed a job for life as there is such a dearth of tradesmen."
As managing director, Paul doesn't get to spend much time tiling but says he loves seeing the ranges of tiles now being produced.
He said: "Tiles have changed so much since I first started, they now come in so many different colours, textures and finishes. Feature tiles are very popular on one wall in the kitchen or bathroom and it's great to see all the varieties now on offer."
Fraser said: "Our success at Bellway is not just down to the hard work of our employees but also to our first class subcontractors.
"Paul is one of those people who always goes the extra mile for his clients and we have built up a great relationship over the years with him and his team and know that we can always rely on them to do a first class job."
Bellway has a wide range of developments across the West of Scotland including Archerway in Carluke, Brackenhill Park in Hamilton, Dorchester 183, Glasgow, Fardalehill in Kilmarnock, Landsdale in East Kilbride, Manor Park in Cumbernauld, Oakwood in Gartcosh and Watson Park in Chryston.