Sustainability is key as construction conference returns North East for second year
---

---
The Build It – Aberdeen Construction and Property Conference is set to return for a second year.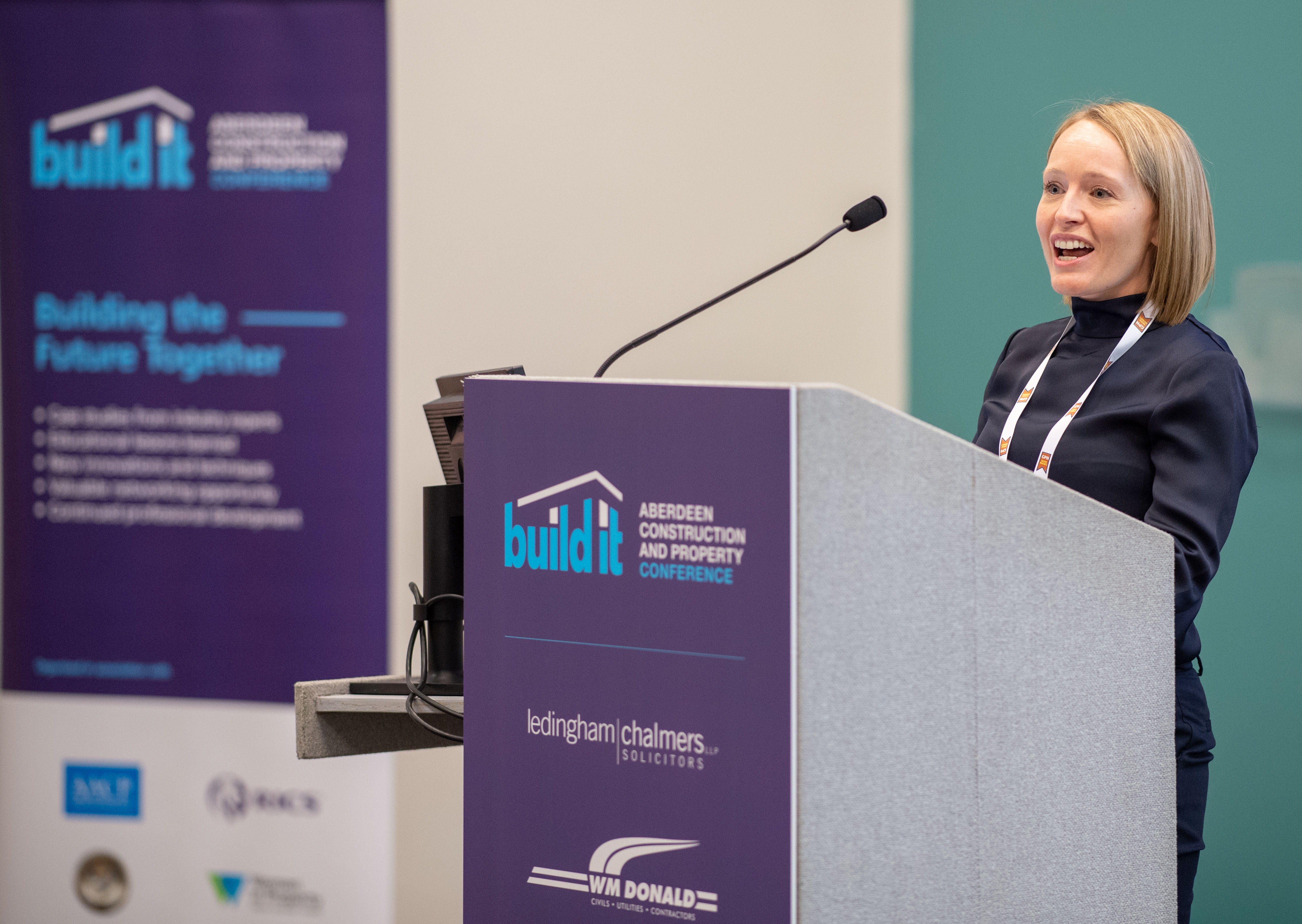 Taking place at P&J Live on November 29, the conference and exhibition is organised by Mearns & Gill, in partnership with the Aberdeen Association of Construction Professionals, Aberdeen Association of Civil Engineers, Aberdeen Society of Architects, the Royal Institute of Chartered Surveyors and Women in Property.
Scottish law firm Ledingham Chalmers is again main sponsor of the event.
Build It was launched to provide a platform for companies around the North East and beyond, to share inspiring and educational case studies, lessons learned and innovations with over 200 industry professionals.
An accompanying exhibition of 22 companies will also act as a showcase for the latest products, services and techniques that are currently being used within construction, or other industries that might face similar challenges.
The underlying theme for 2019 is 'Embracing Innovation, Technology and Skills Development to Achieve a Sustainable Future', with presentation topics including digitalisation, building for a sustainable future, safety and the environment, wellbeing at work, and attracting the next generation of talent.
This year's keynote speaker is Professor Sandra Halliday, principal of Gaia Research within the Gaia Group, which was established to combine architecture, engineering, landscape, community consultation and, master-planning services, to drive advances in the sustainable design of buildings and places.
Michelle Forth, director at Safety Scotland and chair of the Build It conference committee, said: "Thanks to the support that we received from the North-east construction industry last year, we are delighted to be organising Build It for a second year. This support is a direct reflection of the passion and expertise present within the region, and the mindset slowly changing to one where companies now see that sharing details of successes, and sometimes even failures that have been overcome, is a positive thing for the industry.
"We are extremely excited to be holding the conference at P&J Live, undoubtedly one of the most exciting construction projects to take place in Scotland in recent times, and built to the highest environmental standards, making it the perfect venue to host Build It 2019."
Mike Wilson, managing director of Mearns & Gill, said: "We are so grateful to North-east construction companies for supporting Build It in 2018, and for volunteering to share their experience and knowledge with the wider industry. The feedback was extremely positive, with over 95% of last year's delegates telling us that they would like this to become an annual event, which is exactly what we hoped for.
"We spent some time going through the feedback and suggestions for how we can improve the conference for 2019, and we hope that those who attend this year will see that we have listened and join us for a second year."
Ledingham Chalmers chairman and partner Jennifer Young, who is a Law Society of Scotland-accredited specialist in construction law, said: "Sponsoring Build It for the second year running made perfect sense.
"Last year the event was an excellent way for the construction industry to come together and share insights and best practice: an approach that will continue to be critical if we're to make the most of the business opportunities out there and tackle the commercial challenges we face, regardless of the political or economic context in the north east and beyond.
"And with that in mind, it's fitting that building a sustainable future, digitalisation, innovation and attracting and retaining the next generation of talent are all topics front of mind for this year's event."
For anyone who would like to find out more about the plans for this year's conference and how they can take part, a free-to-attend launch event is taking place on Thursday 27th June, 6-7.30pm, at Carden Melville Church. Simply contact isla.stewart@mearns-gill.com to secure your place.