Third time lucky for Ayr High Street public site proposal
---

---
South Ayrshire Council has approved plans for a community building at the bottom of Ayr High Street despite its design being contrary to the local development plan.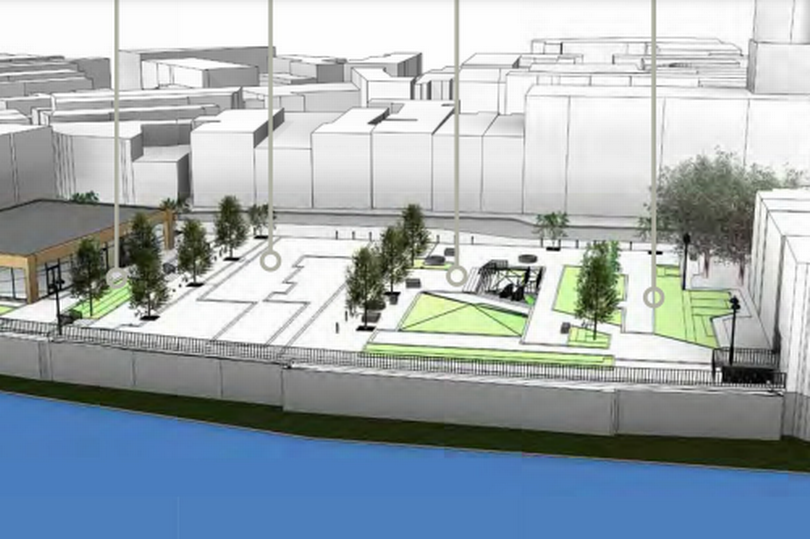 Councillors approved their latest plan for the historic riverside area at the South Ayrshire Council Regulatory Panel.
The old Savers building bordering the former Woolworths site is to be demolished.
The council proposal is the third set of plans to be produced for the important public site since 2016.
However, concerns were raised that the flat-roofed structure will look out of place alongside Ayr's grand architecture.
Council planning officials admitted the community pavilion design was contrary to the local development plan but still recommended approval.
A council report prepared for councillors said: "On balance, the redevelopment of the brownfield site is considered to be of overriding community interest which will contribute significantly to the regeneration of Ayr town centre.
"Accordingly, the application is recommended for approval, subject to conditions."
The proposal was approved by five votes to four.
Regulatory panel chair, Councillor Brian Connolly, said: "Nobody was 100 per cent happy with the design of the community building.
"It is not perfect but on balance the regeneration of the town centre and development of the site swayed the decision."
He added: "The general feeling of those who voted for the proposal is we need to get something done with this part of Ayr.
"It was a balanced judgement. It wasn't clear cut one way or the other."