Transport secretary cuts ribbon at new Scotia production plant
---

---
PVCu windows and doors supplier Scotia Double Glazing Ltd welcomed secretary for transport, infrastructure and connectivity Michael Matheson MSP to formally open its new Kilmarnock manufacturing plant.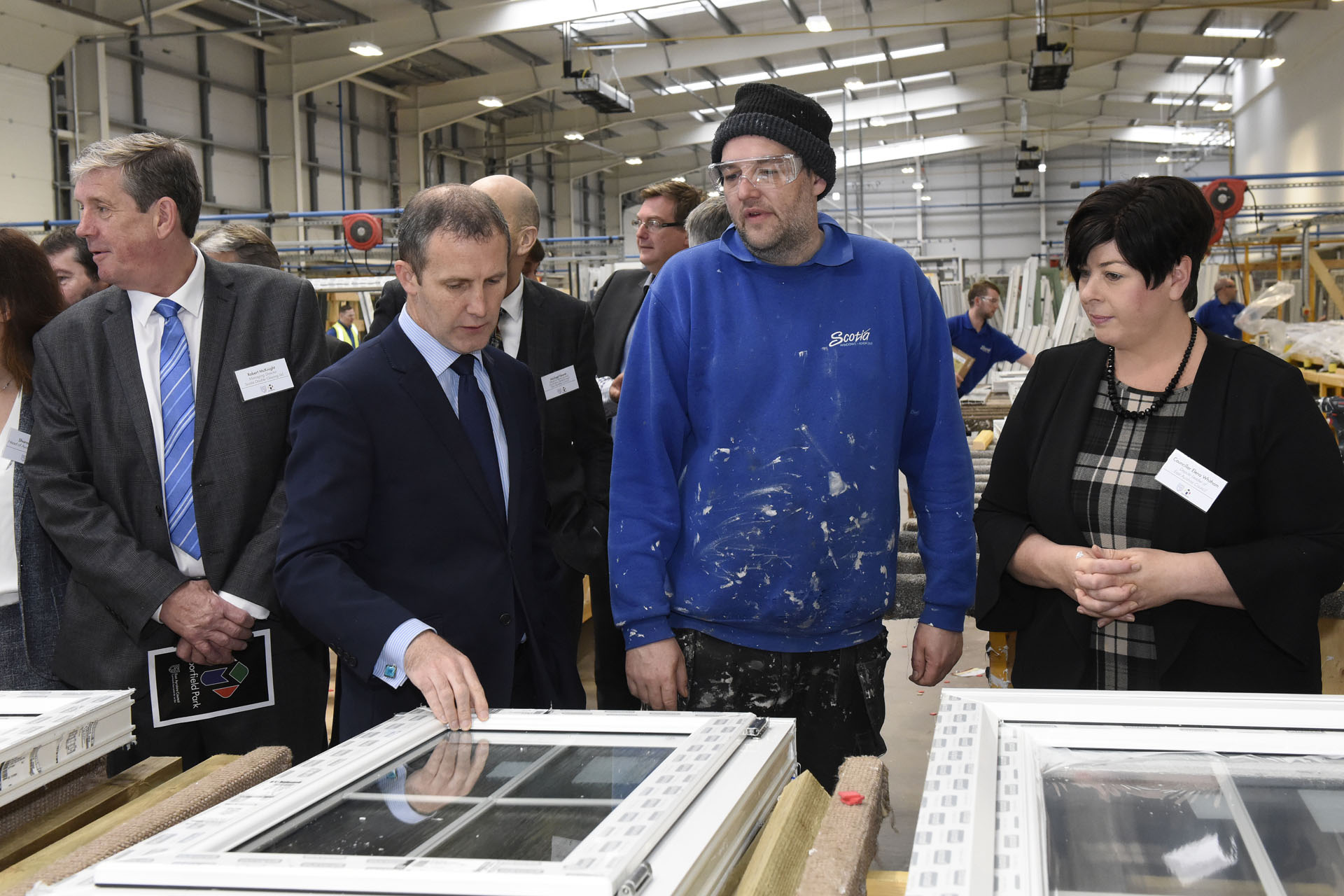 The cabinet secretary led a visiting party from East Ayrshire Council to cut the ribbon at the new 50,000 ft² facility, which was constructed by the local authority as part of a project to develop the Moorfield Park site to meet growth demand from local businesses.
During his visit, Mr Matheson toured the company's new production site. In relocating from its original base over five sites in Kilmarnock's Bonnyton Industrial Estate, Scotia has been able to come together under one roof, securing 183 jobs and creating 20 more. This has increased its weekly manufacturing capacity from 1170 units to 1800 since the move, with the promise of further new jobs.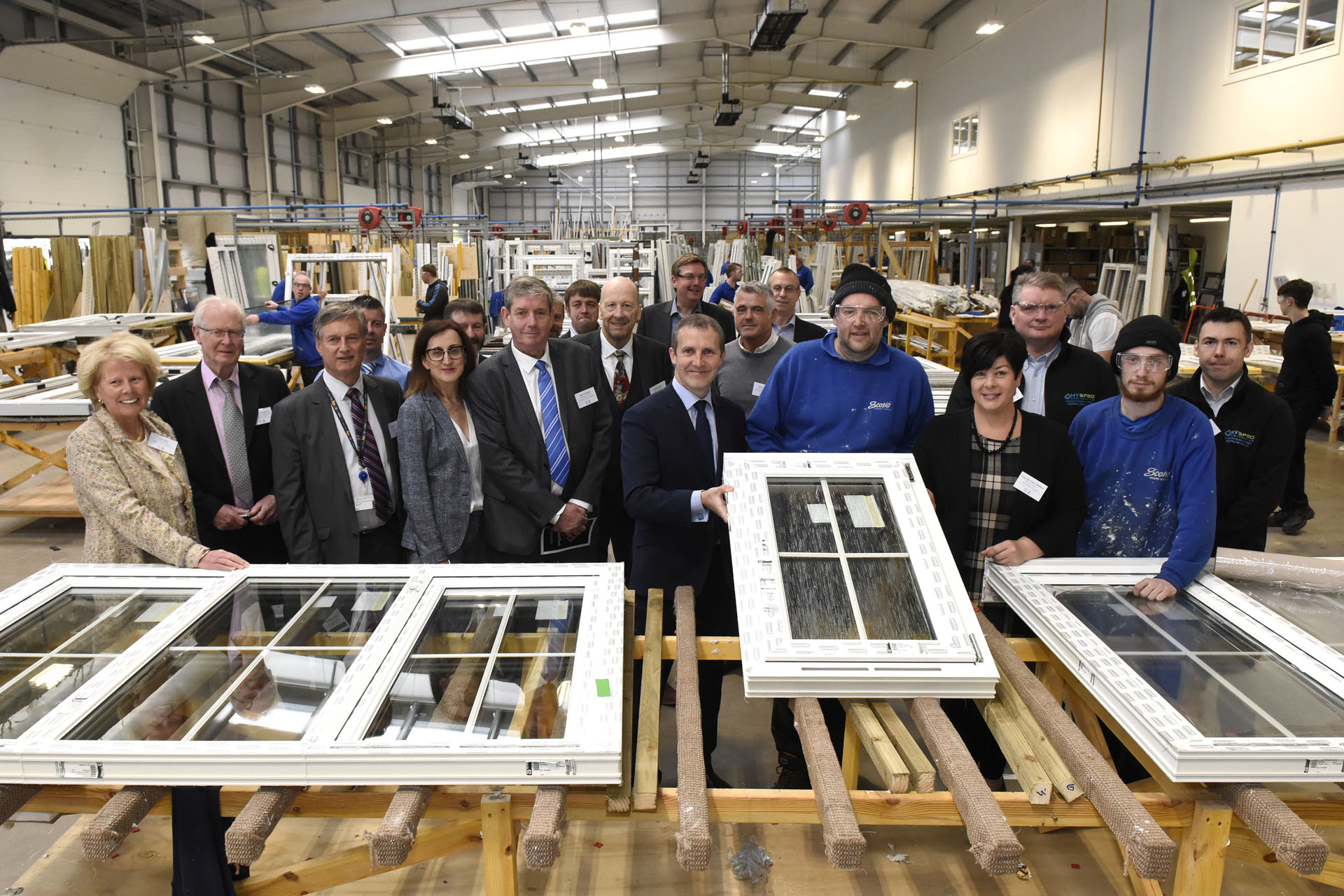 Cutting the ribbon, Mr Matheson said: "I am delighted to officially open the new premises at Moorfield Park which will create and sustain high quality jobs in Kilmarnock and beyond.
"In particular, I am pleased that the business park will be further supported with £12 million of funding through the Scottish Government's overall £103m commitment to the Ayrshire Growth Deal. The deal will create new jobs, protect existing ones and extend economic opportunity to communities, families and individuals throughout Ayrshire."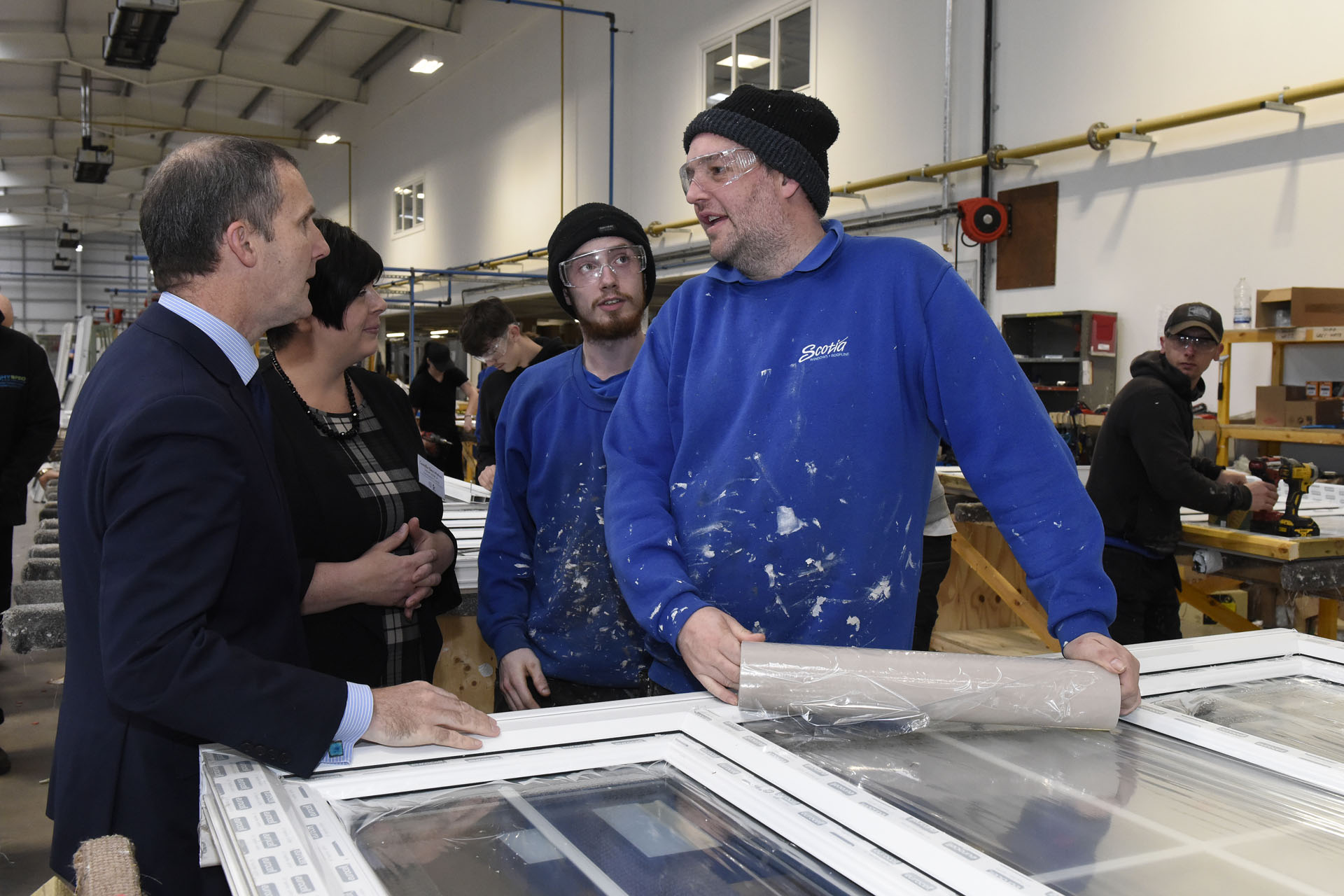 Robert McKnight, managing director of Scotia Double Glazing, said: "Merging our five production units from Bonnyton into a new bespoke factory here in Moorfield has allowed us to improve efficiencies and the quality of our products. We have also made a significant investment in new machinery which has resulted in increased production, and further expansion is planned for our Kilmarnock operation."
Scotia is also currently in the process of commissioning a separate 10,000 ft² facility to roll out a dedicated manufacturing line for its trade products. This will act as a temporary measure whilst it plans the second phase of its expansion at Moorfield Park in 2020, again in conjunction again with East Ayrshire Council.