UK construction activity contracts at fastest rate since April 2009
---

---
Construction suffered its steepest drop in output for nearly 11 years in March as coronavirus-related restrictions increasingly hampered activity and construction sites were closed.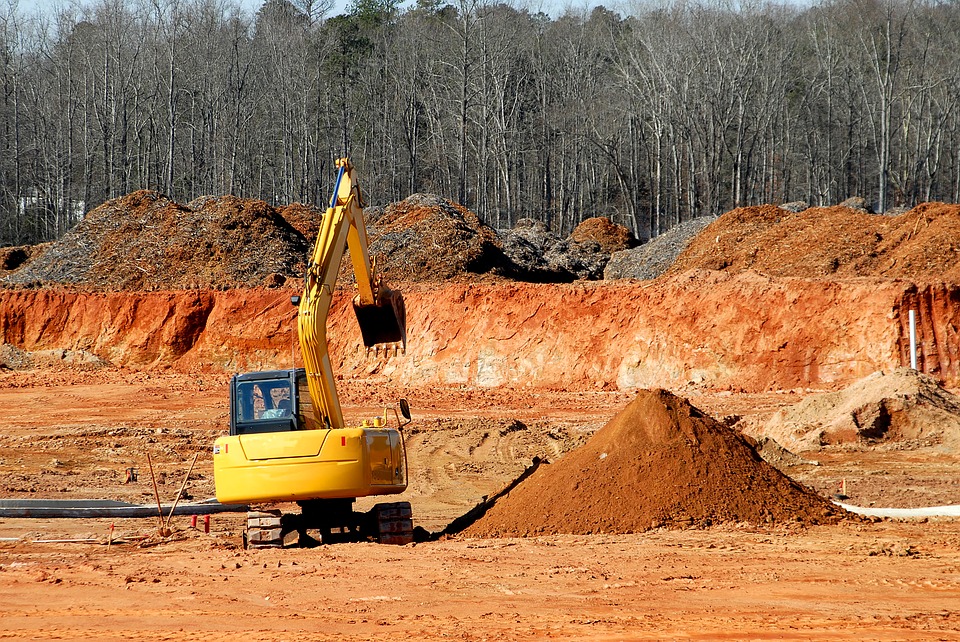 The IHS Markit/CIPS UK Construction Total Activity Index fell back to 39.3 in March (from a 14-month high of 52.6 in February), taking it to the lowest level since April 2009.
All construction sectors contracted in March – commercial and civil engineering activity both contracted the most for 11 years, while house building also declined.
All elements of the survey showed a marked deterioration in March. Most notably, new business contracted at the second fastest rate (after last August) for 11 years, while confidence in the sector was at the weakest level since October 2008.
Employment in the construction sector declined at the fastest rate since September 2010. Following on from the latest manufacturing and services surveys, this further highlights the importance of the UK Government's Coronavirus Job Retention Scheme and the need to ensure that it is effectively implemented.
Tim Moore, economics director at IHS Markit, which compiles the survey, said: "March data provides an early snap-shot of the impact on UK construction output from emergency public health measures to halt the COVID-19 pandemic, with activity falling to the greatest extent since the global financial crisis.
"The closure of construction sites and lockdown measures will clearly have an even more severe impact on business activity in the coming months.
"Survey respondents widely commented on doubts about the feasibility of continuing with existing projects as well as starting new work.
"Construction supply chains instead are set to largely focus on the provision of essential activities such as infrastructure maintenance, safety-critical remedial work and support for public services in the weeks ahead."
Duncan Brock, group director at the Chartered Institute of Procurement & Supply, added: "The battered construction sector was offered a brief respite in February with a marginal rise in output after a difficult year, but any hope of a continuation of growth was mercilessly bulldozed away in March and construction companies registered their lowest levels of optimism since October 2008.
"As measures to contain the coronavirus COVID-19 pandemic were put in place across the UK, construction sites closed and builders lost their jobs on a frightening scale as overall activity fell to an extent not seen since April 2009.
"New orders were reduced to a trickle as the scale of the disease dawned on clients and lockdown severely hindered any further progress.
"With no upturn in sight, and with the fastest level of layoffs since September 2010, the sector is stuck in quicksand and sinking further.
"Though lower commodity prices will bring some relief for those that can source a limited number of materials amidst disrupted supply chains, this will be cold comfort without sites to work in and staff available as health concerns remain.
"The brutality of this impact cannot be underestimated, and the sector has not hit rock bottom yet."
The Federation of Master Builders (FMB) said it is now paramount that the UK Government steps up its support for small construction firms as it fears a crash similar to that experienced during the financial crisis of 2008-09 when just under half a million workers left the industry.
Brian Berry, chief executive, said: "This data is shocking but sadly not surprising. In just the first month of this outbreak, construction output has fallen at the fastest rate since the financial crisis a decade ago. It reflects what we have been hearing from our members, 60% of whom have had to stop the majority of their work, to protect their workforce and their clients during the coronavirus outbreak.
"While government advice remains to keep sites open, for many firms this is unfeasible and unsafe. Most domestic sites are closed, and even our house building members are struggling to keep going as materials are in short supply. This is having a big financial impact on the sector, particularly on small and medium-sized firms who make up the vast majority of the industry."
Mr Berry added: "Cash grants not linked to business rates – almost 90% of small builders don't operate from an office – are needed now to bring SME construction back from the brink. The FMB stands ready to work with the government to develop this support stream. The loan scheme isn't working for our members, and delays to bring other cash support online could prove terminal to hardworking building firms up and down the country."