UK's first eco-powered greenspace revealed in Edinburgh
---

---
Edinburgh's Saughton Park has become the UK's first fully eco-powered greenspace thanks to support from SP Energy Networks' Green Economy Fund.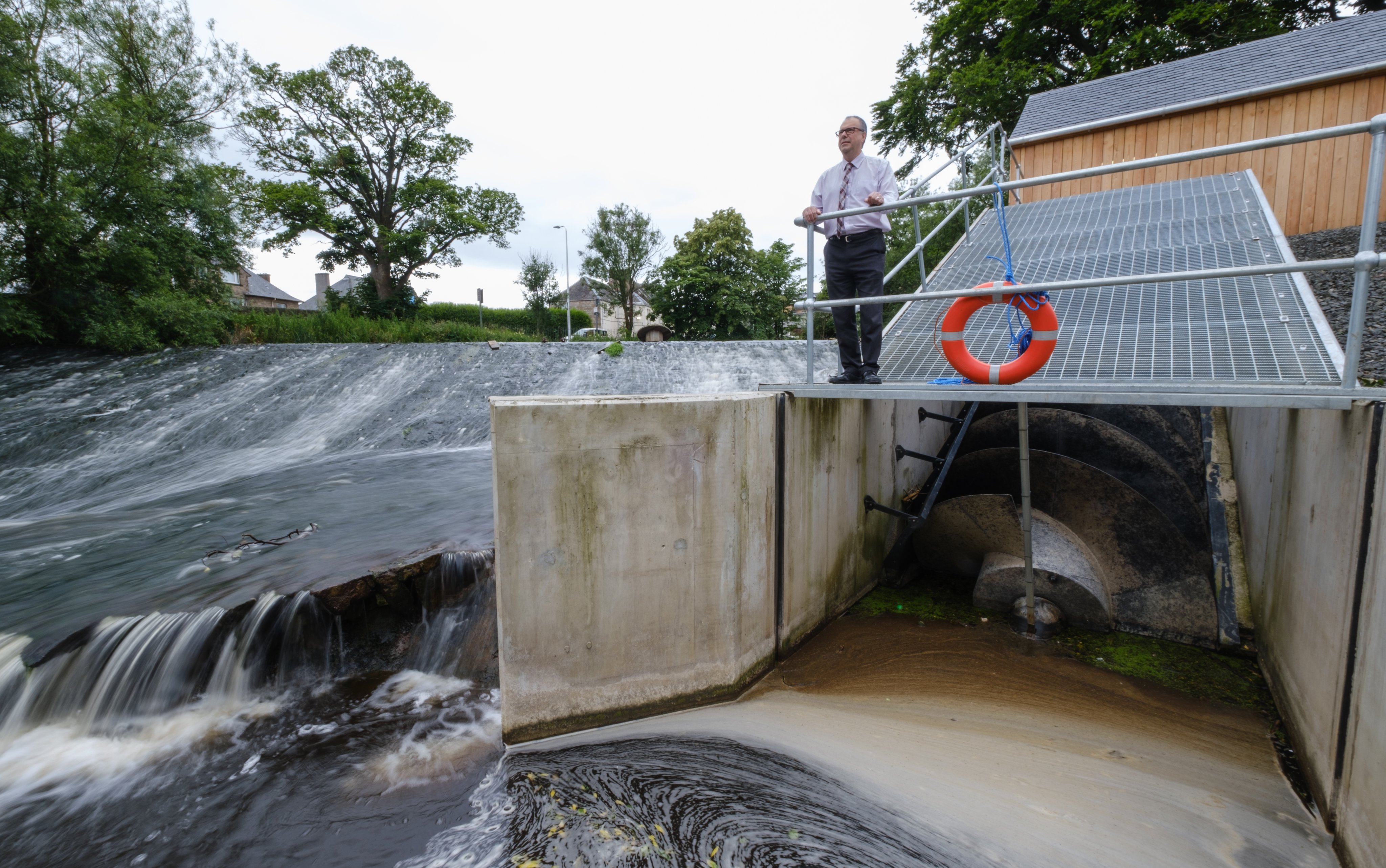 The ground-breaking project was awarded almost £500,000 from SP Energy Networks' £20 million Green Economy Fund to support the installation of a micro-hydro scheme, a low carbon energy solution that is the first of its kind in the country.
The new system in Saughton Park uses unique micro-hydro technology on the Water of Leith, generating electricity for all the park's needs, including the running of two ground source heat pump systems. These provide heat for the park's glasshouse, buildings and the café.
By combining a micro-hydro scheme to generate electricity and ground source heat pumps to generate heat, the park's natural assets are now helping decarbonise its energy demand. Estimates suggest this new technology will prevent more than 90 tonnes of carbon dioxide being pumped into the atmosphere each year – the equivalent of fully charging 11.5 million smartphones.
This innovative project will allow the local community to fully benefit from the new technology, with over £18,000 being saved each year in energy costs. These funds will be re-invested in the park to create new educational and social facilities for locals to enjoy.
In 2013, an £8 million regeneration project to modernise the 48-acre park launched as part of the City of Edinburgh Council's plans to make the capital a carbon-neutral city by 2030.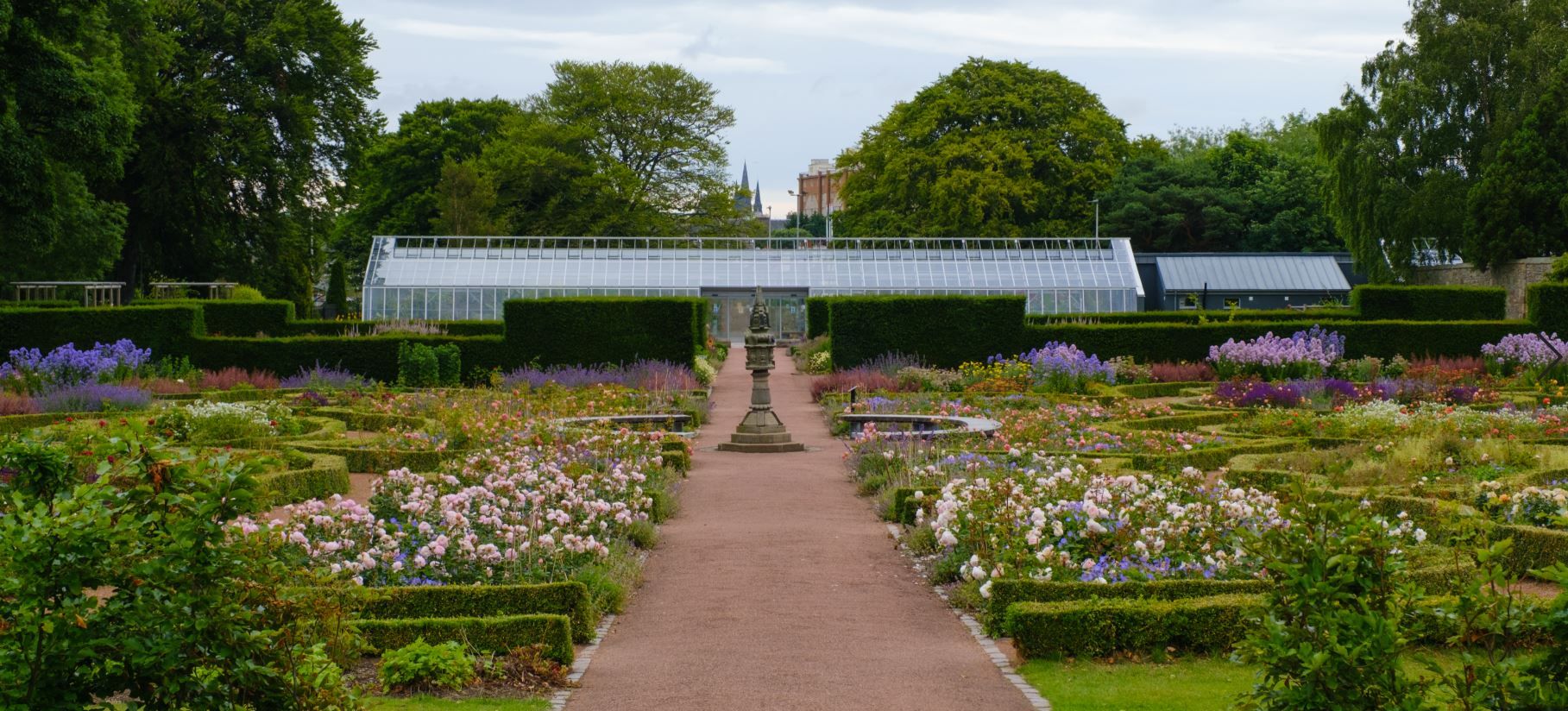 This project aligns with Scotland's mission to become the UK's first net zero emissions country by 2045 and the Scottish Government's efforts to meet climate change targets.
Councillor Donald Wilson, culture and communities convener, said: "What meets the eye in Edinburgh's beautiful Saughton Park almost has to be seen to be believed but there is a lot more to it than that. It is green in more ways than one.
"The completion of this incredible project makes it the UK's first eco-powered greenspace, proving that modern technology can be introduced to historic public parks. These are both aspects I have been personally involved in and I'm passionate about. It has been a dream of mine for over a decade and to have it become reality in such an impressive way is just fantastic.
"Working collaboratively with partners like SP Energy Networks on innovations like this has allowed Edinburgh to lead the way in sustainable energy. The scheme will harness natural energy from the nearby Water of Leith and use it to power the park's conservatory, café, and buildings - providing cleaner air for our local community and contributing greatly to Edinburgh's ambitious net zero carbon goals.
"This is a great achievement for Saughton Park and for the city of Edinburgh as a whole."
Climate change secretary Roseanna Cunningham said: "This innovative collaboration which received £180,000 from our Energy Efficient Scotland programme, demonstrates how public parks can be transformed into renewable energy hubs, supplying reliable and sustainable heat and electricity to local communities.
"It also delivers a high quality public greenspace and I hope this project will be a beacon for similar eco-powered initiatives, which will have a key role to play in decarbonising Scotland's energy system in the future and helping us to achieve our net zero goals."
Frank Mitchell, CEO at SP Energy Networks, said: "The innovative micro-hydro technology we've funded has helped Saughton Park become the UK's first fully eco-powered greenspace, which is an incredible achievement. This project not only provides cleaner air for local people in Edinburgh – it also leads the way for other greenspaces around the world which can use it as a blueprint for success.
"Scotland and the UK have ambitious plans to achieve net zero carbon emissions and investing in community projects like this makes big strides towards a cleaner future for all of us. We created the Green Economy Fund to help communities build their own green economy and decarbonise infrastructure and Saughton Park is a great example of how that can be done. Decarbonisation is more important than ever as we continue to drive a green recovery from the economic impact of COVID-19 and I'm very proud Saughton Park can now play its part to help achieve that ambition."