Up to 155 co-living flats planned at former Glasgow hospice site
---

---
A public consultation is now under way into plans for a proposed residential development at the former Prince And Princess Of Wales Hospice site in Glasgow.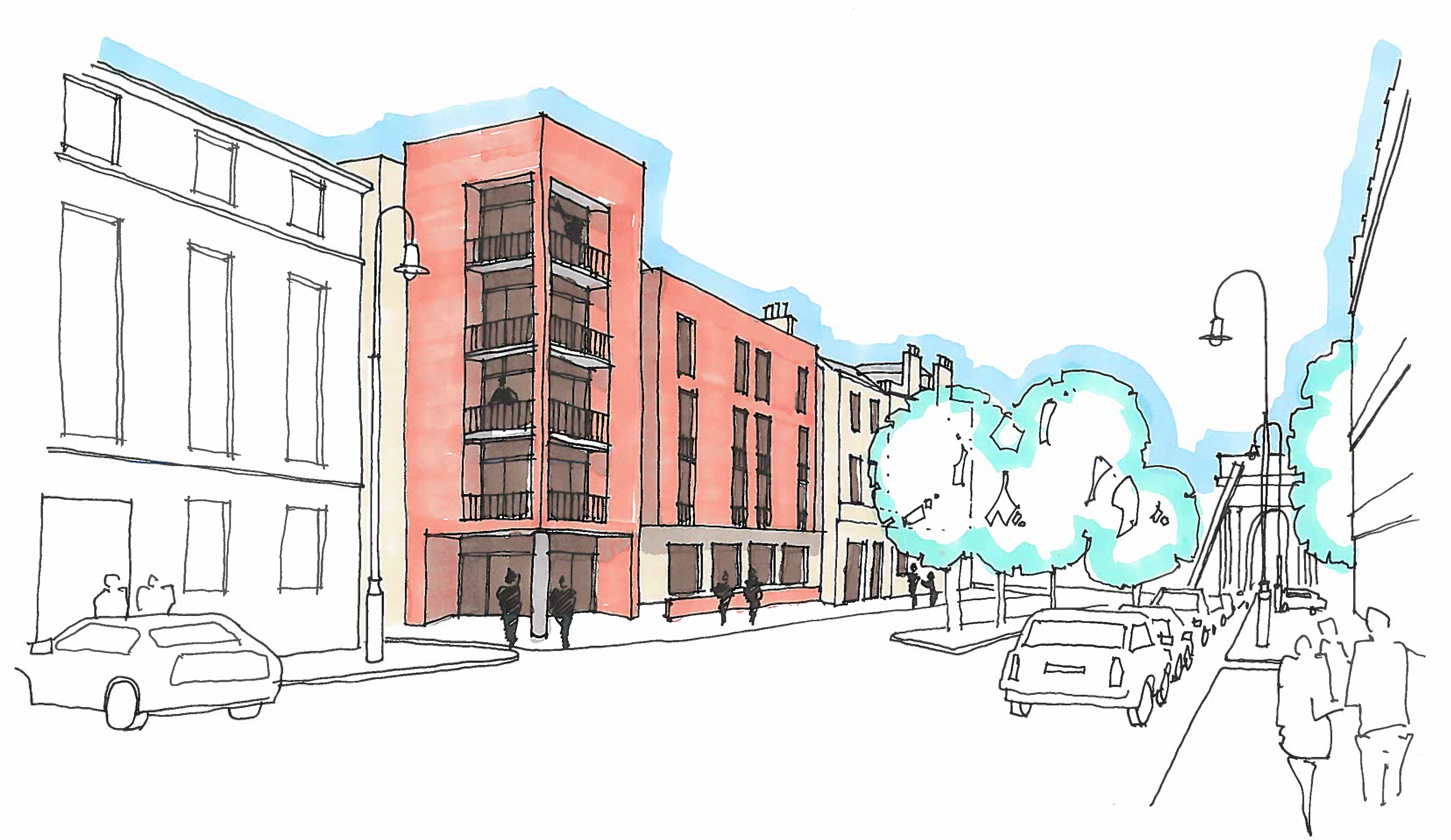 Third Line Studio is keen to hear views on its plans for up to 155 co-living studio flats.
The practice is proposing to submit applications for planning permission and listed building consent to convert the B-listed building at 65-73 Carlton Place, demolish structures to the rear and build a four-storey extension.
A statement on the consultation website explained: "The development would deliver up to 155 co-living studio apartments across the Grade B Listed building and the new building.
"The studio apartments will range from approximately 22 to 26 sqm. The proposal includes provision of high-quality amenity spaces including communal internal and external amenity space, a rooftop terrace and private amenity spaces.
"The provision of onsite shared amenity facilities seeks to create a crucial sense of community and inclusivity for residents.
"Co-living development comprises purpose-built, managed rental blocks of studio apartments, which offers social living space with shared amenity facilities for residents under a single, professional management arrangement.
"Located on the banks of the River Clyde, the proposed use will attract an intergenerational range of key workers, temporary workers, recent graduates and young professionals."
It added: "The existing Category B building will be sensitively refurbished and the scale and massing of the proposed extension will respect the surrounding site context.
"The provision of a ground floor commercial unit in addition to the residential use on upper floors will activate the street frontage and improve the overall vitality and safety of the area."
Planning permission was granted in July 2020 for the use of the hospice as 28 flats, 82 holiday letting rooms, gymnasium and associated works including car parking and demolition to rear. An application for listed building consent for internal and external alterations including demolition to rear was submitted in July 2019.
Planning permission was granted in October 2018 for the erection of a four storey building and conversion of the former hospice to provide holiday letting accommodation and associated works. The associated application for listed building consent was approved in October 2018
In a statement, the applicant wrote: "The principle of development on this site has therefore been established. The proposed development seeks to maintain a similar design, scale and massing to the previously approved schemes whilst introducing a new co-living use at the site."