VAT cut needed to build on construction recovery
---

---
The Federation of Master Builders (FMB) has urged the Chancellor to use the upcoming Budget to slash the rate of VAT on repair and maintenance work and to invest in the construction sector in order to maintain the industry's recovery.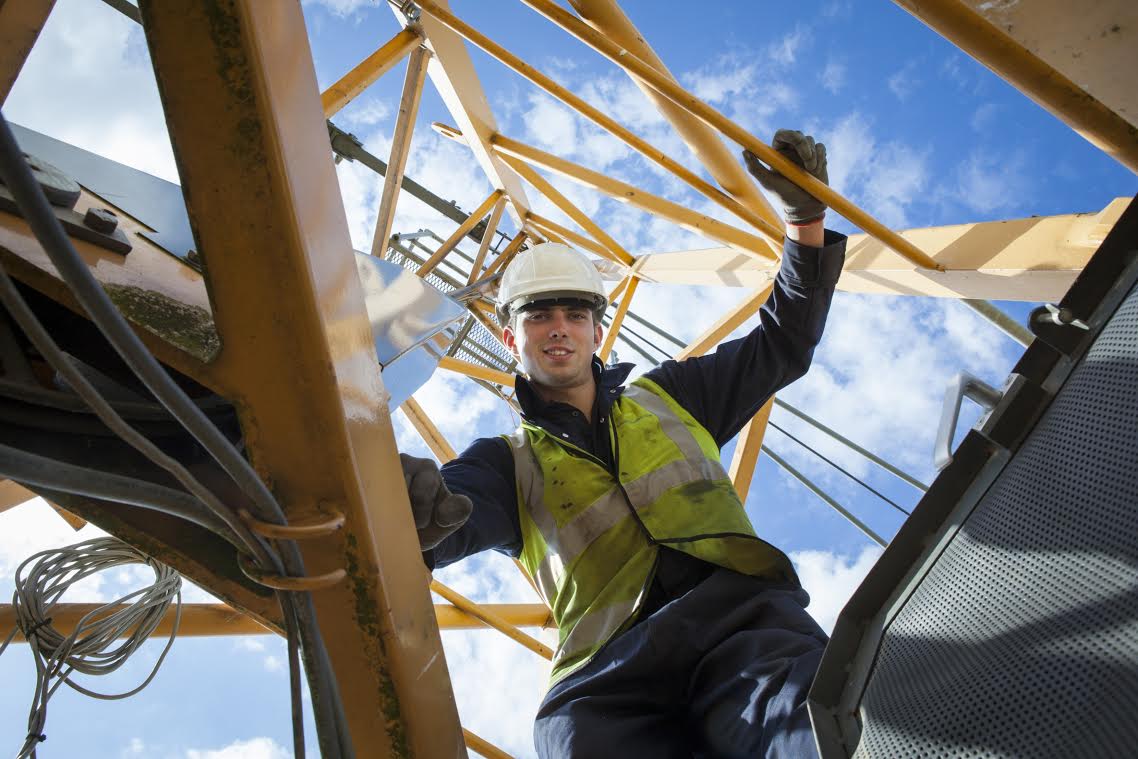 The call comes in response to new figures from the Office for National Statistics (ONS) which revealed an increase in output during November.
According to the data, published today, construction output increased by 1.1% in the three months to November 2019, compared with the previous three-month period. This was driven mostly by 1.6% growth in new work, with a smaller contribution from 0.2% growth in repair and maintenance.
The rise in new work was because of growth in all sectors apart from private housing new work, which fell 0.4%; the largest positive contribution came from infrastructure and private commercial, which grew by 3.0% and 1.8% respectively.
In repair and maintenance, the rise in the three months to November 2019 was largely because of the 1.2% increase in non-housing repair and maintenance, with public housing repair and maintenance growing 2.5%; in comparison, private housing repair and maintenance fell by 1.9%.
The month-on-month all work series also saw construction output increase by 1.9%, primarily driven by 2.4% growth in new work and, to a lesser extent, 0.9% growth in repair and maintenance.
Brian Berry, chief executive of the FMB, said: "While 2019 was a year marked by political and economic uncertainty, there does seem to be some small signs of hope for the construction industry, with the largest monthly growth in the industry seen in November since the start of the year. It is too soon to tell whether this will be a longer term trend, as some sectors such as private house building and repair and maintenance continue to see sluggish growth.
"The upcoming Budget provides the perfect opportunity for the Government to help ensure this positive trend at the end of 2019 continues into the new decade. In order to help boost the industry, the Chancellor should prioritise cutting VAT on home improvement works, so that tax isn't a barrier to homeowners upgrading the energy efficiency of their properties.
"The Government should also use the Budget as an opportunity invest in construction skills to help build the homes and infrastructure we need, and invest in planning departments to ensure the planning system doesn't act as a blockage to the Government's ambitious housing targets."
Andy Mallice, managing director of Hart Builders, part of the Cruden Group, said: "It's encouraging to see an increase in construction output figures. Following clear election results, we look forward to a period of stability and increased investor confidence in 2020 and beyond on the basis that we have a smooth Brexit transition.
"With demand for housing continuing unabated across the industry, Hart Builders, and the rest of the Cruden Group have established a strong order book for year ahead. Our core service offering of affordable housing, mixed-use developments and construction projects all continue to gather pace and, looking ahead, we see further growth emerging within the areas of housing care and regeneration developments.
"The recently announced Scottish Government's First Home Fund also provided good news in helping up to 6000 people looking to buy their first home. This fund will accelerate demand for housing and is set against a backdrop of desperately needed social housing provision.
"We welcome clarity on the Scottish Government's proposals to invest in affordable homes post 2021 so that plans for further housing developments can be unlocked as a matter of priority."
Gareth Belsham, director of the national property consultancy and surveyors Naismiths, added: "Fragile confidence, weak demand and contractors running out of orders – it's all there. Rising output in infrastructure and commercial construction was tempered by a contraction in private sector housebuilding.
"Yet the month-on-month increase, which jumped to 1.9% – the highest level since January 2019 – gives a hint of the rebound that has followed the election.
"Such a clear election result and an end – for now – to Brexit uncertainty have helped the industry to reset. The return of clarity, if not yet unbridled confidence, is prompting many developers who spent 2019 sitting on their hands to pull the trigger in 2020.
"The industry is far from back to health, but in the space of less than a month, its newfound sense of purpose is starting to make these November figures seem very distant.
"The questions now will be how long the Boris bounce can sustain, and whether the capacity-cutting of last year will hamper contractors' ability to cope with a rise in demand."