Video: Council provides update on Peebles High School fire damage
---

---
An initial assessment of the fire, smoke and water damage to Peebles High School has taken place and an associated property plan is being developed, which includes long term considerations, the local authority has revealed.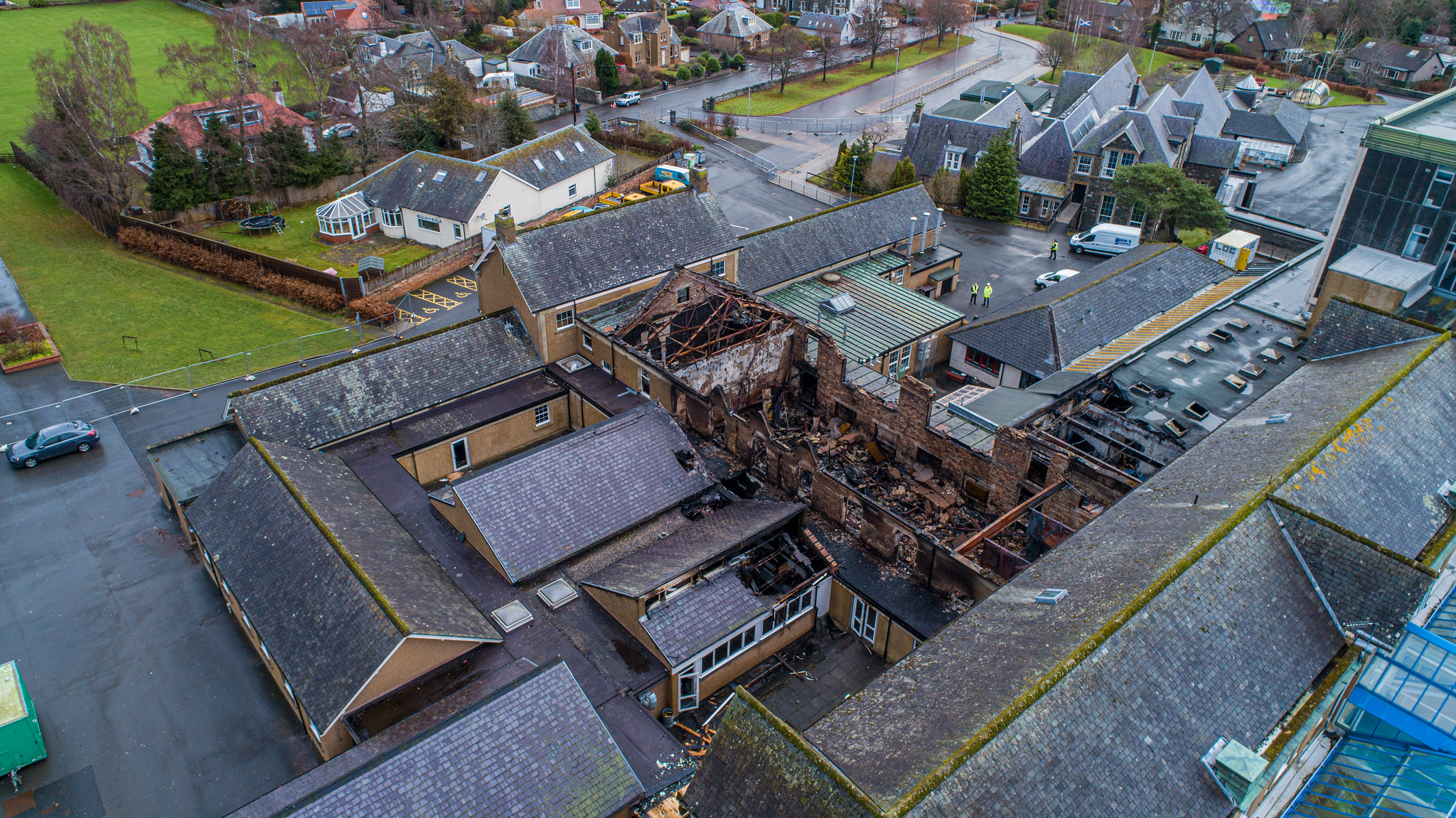 Scottish Borders Council said a number of buildings suffered significant fire and smoke damage following the incident on November 28.
While the local community continue to be warned to stay away from the school for their own safety, work has started to make the site safe.
As part of the initial assessment, the site has been split into three areas.
Area One
The first area – which includes the Millennium Wing, science, drama, craft, design and technology and music classes, as well as the dining room, sports hall and assembly hall – has largely been unaffected by the fire. This is the only area where personal possessions have been recovered from.
Area Two
The second area – which includes modern languages, additional needs, maths tower and reception area – has seen significant smoke damage in places, and/or limited fire damage.
Area Three
The third area, which includes the PE gymnasium, art classrooms, pupil support rooms and toilet area, has been worst affected with significant fire and/or smoke damage.
Emergency demolition works will get underway in sections of this third area this week, which will allow further structural and safety investigations to be carried out. These investigations will include a series of safety checks and inspections, including by specialist fire remedial experts.
Chief executive Tracey Logan said: "Safety remains our main priority at the moment at Peebles High.
"The site is currently hazardous and unsafe, which is why it is vital that the public stay away from the school.
"We are making progress with our evaluation of the site, but this is a complex and difficult recovery project.
"This is an extremely challenging time and we appreciate the continued understanding and support of the community."