Wates changes senior construction management and appoints new group CFO
---

---
Wates Group has signalled changes to its senior construction management team as Philip Wainwright joins as new chief financial officer from Willmott Dixon.
Mr Wainwright joins Wates on December 3 after three years at Willmott Dixon, where he was group finance director. He will join both the Wates Group Board and the executive committee.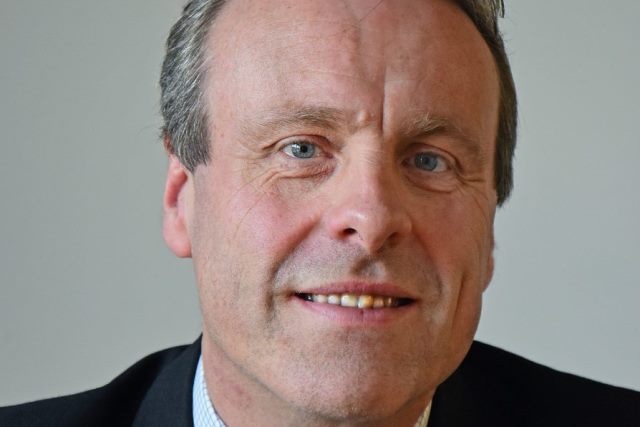 He replaces Rod Holdsworth who joined Wates as interim CFO in November 2017 and will be handing over at the end of the month.
Philip Wainwright began his career as a graduate engineer with Balfour Beatty, later qualifying as a chartered accountant with Ernst & Young. He has held financial and general management leadership roles with Byrne Group, Laing O'Rourke, Biwater Plc, National Grid and ED&F Man.
David Allen, Wates Group chief executive, said: "I am delighted to be welcoming someone of Philip's calibre and experience to the team. He has enjoyed great success with a number of leading businesses and will, I'm sure, make a real difference to our push to make Wates an even more sustainable, modern and trusted organisation.
"I would like to thank Rod Holdsworth for the substantial contribution he's made over the last twelve months through his professional and diligent leadership of our finance and IT activities. He leaves with the thanks of the Board and the Executive Committee and with our best wishes for the future."
Philip Wainwright added: "I am absolutely delighted to be joining Wates as Chief Financial Officer at such an exciting time. I know Wates as an industry leading business, with an amazing heritage, a fantastic family ethos, and really exciting plans for the future, which are supported by one of the strongest financial track records in our sector."
Meanwhile Mark Tant, currently managing director for Wates Residential London, moves to the newly-created role of managing director, Wates Construction, reporting to construction group managing director Paul Chandler.

Mark joined Wates four years ago, and in that time has been responsible for the development of Wates' private residential projects within the major regeneration areas of London, including at Greenwich Peninsula and the company's current work with developers Quintain at Wembley Park. The move, which came after a detailed selection process, will see Mark assuming responsibility for overseeing the regional business units within the construction group.
Richard Shroll, currently managing director for Wates Residential North, will become managing director, Wates Residential London. Richard began his career as a 16-year-old apprentice carpenter, joining Wates in 1989. This new move comes just under a year after he stepped in to manage the Residential North business. During that time the business has seen positive growth, with a number of new housing developments secured, including for Flintshire County Council's Strategic Housing and Regeneration Partnership (SHARP) and the Joseph Rowntree Housing Trust's New Lodge in York. Richard will report to Mark Tant.
There are also promotions for regional business unit directors Paul Dodsworth and John Carlin, whose roles are broadened to reflect recent business growth and to maximise efficiencies.
Paul and John will also report to Mark Tant. All appointments will be effective from 1 January 2019.
Paul Chandler, MD, Wates Construction Group, said: "Wates Construction has enjoyed an extremely positive year, and as we head towards the end of 2018, we have experienced sustained improvements in financial performance, as well as a year-on-year rise in the value of projects on which we embark.
"Our success is driven by our talented people, and I'm fortunate to be working alongside a strong leadership team, now boosted by these internal appointments from within our own ranks. These appointments leave us ideally placed to deliver continuous, profitable growth across our national construction business.
"I congratulate Mark, Richard, Paul and John and wish them every success in their new roles."