Wet November contributes to further fall in construction activity
---

---
UK construction companies recorded another drop in business activity during November; however the pace of decline moderated to its slowest since July.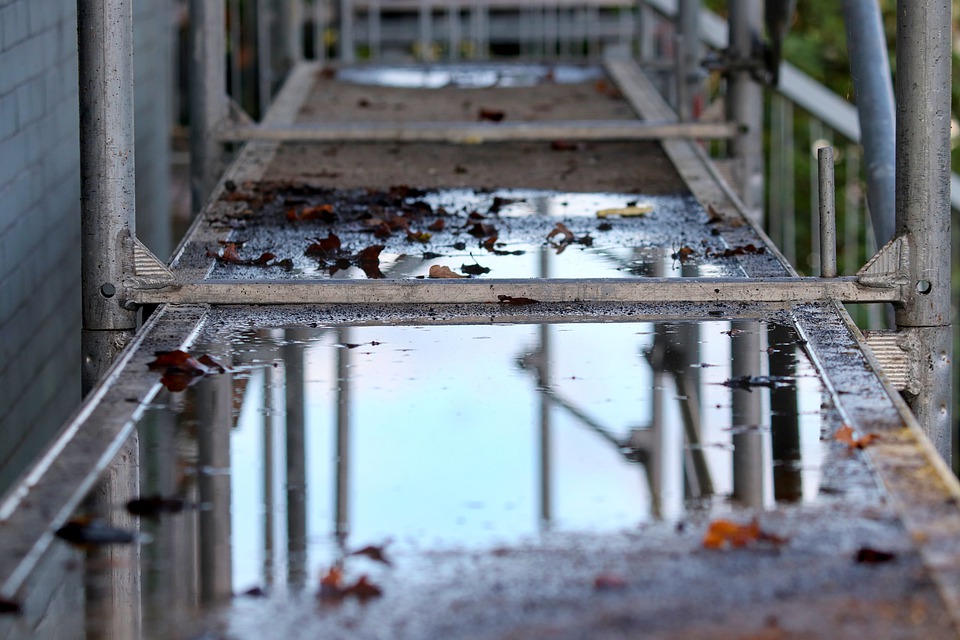 New work continued to fall sharply amid reports that domestic political uncertainty had led to indecision among clients.
The headline seasonally adjusted IHS Markit/CIPS UK Construction Total Activity Index rose to 45.3 in November, from 44.2 in October, to signal the slowest drop in overall construction output for four months. Reduced business activity was attributed to a lack of new work to replace completed contracts.
In some cases, survey respondents suggested that unusually wet weather in November had also weighed on output.
All three broad areas of construction work recorded a fall in output during November, with civil engineering the worst- performing category, followed by commercial building. Meanwhile, a much slower decline in housing activity helped to moderate the overall drop in UK construction output signalled by the survey in November.
Duncan Brock, group director at the Chartered Institute of Procurement & Supply, said: "Brexit uncertainty, an impending General Election and wet weather all combined to keep the construction sector firmly in its contraction hole last month with purchasing, output and new orders falling again.
"Construction firms have not seen dwindling new orders for this length of time since 2013, as clients continued to defer spending large and small, citing political indecision as the cause of their non-committal."
Tim Moore, economics associate director at IHS Markit, added: "House building has been the most resilient category of construction output in 2019. However, it remains a concern that overall volumes of residential building work have dropped in each month since June, which is the longest phase of decline since the start of 2013.
"Greater spending on transportation and energy projects had been expected to help boost infrastructure work this year and next, but survey respondents indicated a sustained soft patch for overall civil engineering activity in November.
"Some construction companies reaffirmed their concern about the delivery of road and rail projects, with delays to contract awards acting as an additional headwind to growth projections for 2020."
Responding to the statistics, the Federation of Master Builders (FMB) said whoever forms the next government must give much-needed confidence to the construction industry.
Jessica Levy, director of communications at the FMB, said: "In November, the construction industry weathered the storm of continued Brexit uncertainty, a general election and unusually wet weather. Unsurprisingly, this has led to another fall in output leading to the longest period of decline of new orders in the industry since 2013.
"While the slightly better results than expected in today's data are welcome, it is clear the industry is in dire need of some Christmas cheer, once a new government is elected."
Levy added: "Whoever forms the new government, needs to give some much-needed confidence and certainty to this vital industry which makes up almost 9% of GDP and employs almost three million people.
"House building, which forms a major part of the construction industry, should become a national infrastructure priority for the new government. This will not only help tackle the ongoing housing crisis but give much-needed confidence to the industry."
Gareth Belsham, director of national property consultancy and surveyors Naismiths, said: "This is more a case of pragmatism rather than real progress, and truce rather than turnaround.
"The pain is easing, but this is all relative. Investor demand is brittle, new orders continue to decline at an alarming rate and many builders don't have a sufficient pipeline of work to replace completed projects.
"Yet there are some silver linings. Housebuilding activity battled its way almost to parity with the previous month, and its comparative strength made the overall picture look far rosier than it might have done."
Mr Belsham added: "Coming after official statistics confirmed that the construction industry as a whole rebounded to growth in the third quarter, sentiment is holding relatively steady.
"While no-one expects a rapid uncorking of the UK's long-repressed demand, a decisive election result this month may at last bring some clarity to the market.
"There is only so long that mothballed projects can be delayed, and while conditions are far from perfect, a steady stream of tactical investors is now sensing that opportunities can outweigh the risks.
"If January confirms the growing sense that the threat of a chaotic 'no-deal' has receded, we could see the floodgates open a crack further."
Howard Archer, chief economic advisor to the EY ITEM Club, said: "The purchasing managers' survey points to the construction sector still contracting appreciably in November despite a modest pick-up in activity to a four-month high.
"Furthermore, November marked the seventh successive month of construction contraction.
"Specifically, the construction PMI could only rise to 45.2 in November. It had previously edged up to 44.2 in October from 43.3 in September – which had only been fractionally above the more than 10-year low of 43.1 suffered In June.
"November's reading of 45.2 was still well below the 50.0 level, which indicates flat activity and is sharply down on the index's lifetime (1997-2019) average of 54.1.
"All sectors saw contraction in November. Most notably, civil engineering contracted for a 10th successive month and was the worst-performing sector. At least, house building contracted at a markedly slower rate although it still suffered a sixth successive month. Commercial activity contracted for the 11th month running.
"New orders contracted for the eighth month running and sharply. This is the longest run of falling orders since 2012-13. Client confidence was reported subdued with a reluctance to commit to new projects, particularly in response to domestic political uncertainties as well as Brexit uncertainties. The commercial sector was particularly hard hit by this.
"Confidence among construction companies was little changed in October and remained at one of the lowest levels since 2012.
"Employment in the sector fell for the eighth month running and appreciably. This is the longest run of falling employment in the sector for more than eight years.
"Some much-needed good news for construction companies saw input prices rise at one of the slowest rates since early-2016."