Barratt Homes – Working Together Event
---

---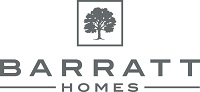 Friday 3rd May 2019 from 9.30am to 13.00pm
DoubleTree by Hilton Dundee, Kingsway West, Dundee, DD2 5JT
One of Scotland's leading house builders is seeking skilled workers, sub-contractors and suppliers from across Tayside to help fulfil demand for new homes.
Barratt North Scotland is hosting a Working Together Event as the company will be commencing several new build housing projects throughout the area in 2019 and beyond.
The company is calling on skilled workers from across the region to come forward as the business looks to expand its supply chain to ensure skilled labour is in place at a time when demand for new homes is on the rise.
The event will involve presentations from the developer and a discussion of the plans and projects for 2019. Interested parties should register their attendance for the event by contacting Katie McFarlane at katie.mcfarlane@barratthomes.co.uk / 01358 741344.
To find out more about Barratt Homes, visit www.barratthomes.co.uk
---

---