Scotland's Waste to Wealth
---

---
19 February 2019
12.00 - 16.30 200
SVS Conference & Events Venue, 200 St Vincent Street, Glasgow G2 5RQ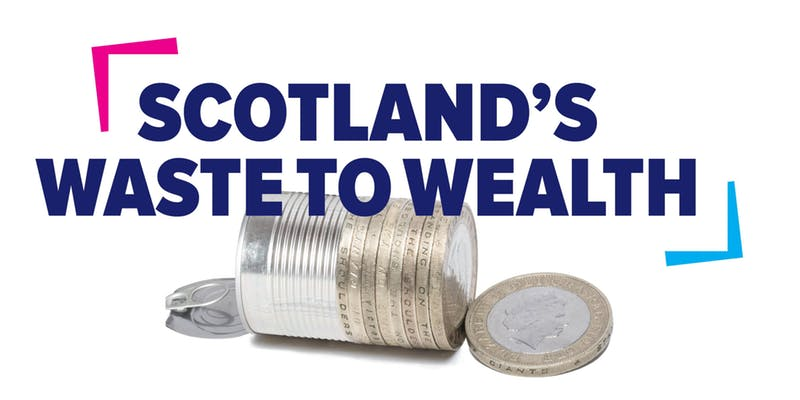 Context
In October 2018 the Intergovernmental Panel on Climate Change (IPCC) issued a stark warning: we have just 12 years to mitigate the risk of catastrophic climate change. This date also marks the endpoint for the United Nations Sustainable Development Goals. 2030 is therefore a critical year, if we are to ensure we have an environment in which business and communities can flourish. The risks of inaction are enormous, but so too are the opportunities that could be created from a prosperous and resilient, low carbon economy. We must make the most out of precious resources, waste as little as possible and find ways of turning the waste we do create into new wealth.
Governments, investors and consumers are waking up to the challenge and as a result, businesses must rethink their business models to remain successful.
On 22nd November 2018, Business in the Community convened The Waste to Wealth Summit in London. 200 leaders from business, government, academia and civil society came together to help tackle this challenge head on and commit to work collectively and create radical new solutions that will double resource productivity and eliminate avoidable waste by 2030.
Event
Scotland's Waste to Wealth is being delivered in partnership with Scottish Natural Heritage, Zero Waste Scotland and the Scottish Forum on Natural Capital.
This event will:
Introduce the Waste to Wealth commitment to Scotland, and outline the action plan which will help businesses deliver on this commitment, encouraging new signatories
Provide expert input on key areas of waste management, which we must tackle together in order to achieve the commitment
Showcase businesses who are innovating in this space already, to provide inspiration and recognise the progress being made.
Attendees will hear from senior business leaders, politicians and innovators including Jeremy Darroch, CEO of Sky and chair of Business in the Community. Attendees will discover practical steps we can all take to turn Waste into Wealth with a particular focus on construction, food and drink waste, natural capital and the circular office. Our Innovation Zone will showcase some of the best examples of businesses who are leading the way on this vital issue.
Scotland's Waste to Wealth is free to attend and open to non-members.
Click here for more information.
---

---