Joiner Supervisor – Govan Housing Association
---

---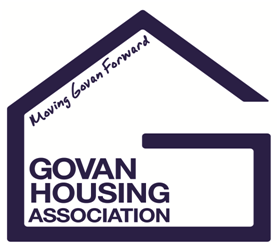 JOINER SUPERVISOR
Salary – £32,445
Govan HOME Team C.I.C is a new wholly owned subsidiary of Govan Housing Association. It is a Community Interest Company (CIC) and structured as a Company Limited by Shares (CLS) with Govan Housing Association as the only shareholder. The Govan HOME Team subsidiary was incorporated in May 2017. We are serious about turning our vision for our new subsidiary into reality and delivering excellent quality repairs, maintenance and environmental services that make a positive impact on people and communities. This focus really signals the future direction of the Govan Housing Association Group, one that is genuine about customer service, which is committed to ensuring that residents get the best possible deal and the highest quality products and services and importantly, puts our residents and the wider community central to everything that we do.
Govan Housing Association is a community focussed Registered Social Landlord based in Govan, Glasgow. The Association itself possesses a rich history and one of development and innovation. Founded in 1971, the Association was the first community based housing provider, leading the way for social housing provision in Scotland. After over 47 years of operating in the housing sector, the Association now manages approximately 1,600 socially rented properties and over 650 factored properties as well as taking an active role in the regeneration of the area and continuing to improve the quality of life of residents.
We are seeking to employ an experienced and highly skilled Joiner Supervisor to take forward the ambitious action plan and vision that we have for our Govan HOME Team subsidiary.
Reporting directly to the Head of Planned and Repair Contracts, you will be responsible for the efficient and effective supervision of the work of a team of Joiners, covering a wide range of reactive, void and planned maintenance works, delivering a high quality service which meets customer aspirations and remains in line with the Group objectives and business plan. You'll actively manage and monitor value for money, performance and quality standards, reviewing the effectiveness of our joinery works and providing vital support to our contract management in order to promote continuous improvement and development. You'll collaborate closely with suppliers, colleagues and customers', making sure that the service is delivered to standard, on time and within budget and continually developed to reach the potential.
You'll be an experienced joiner with extensive repair and maintenance contract experience within a multi-trade environment. To do the job well, you'll also need excellent communication skills, organisational ability and a keen eye for detail. You will have a strong understanding of all repairs and maintenance work and a desire to deliver high quality work, customer satisfaction and value for money.
How to Apply
To apply, please email recruitment@govanha.org.uk to request an application pack or alternatively contact Violet Marshall, Corporate Services Officer, on 0141 440 6871.
Closing dates for applications is Wednesday 28 November 2018 (12 noon) and interviews will be held on Friday 7 December 2018.
---

---